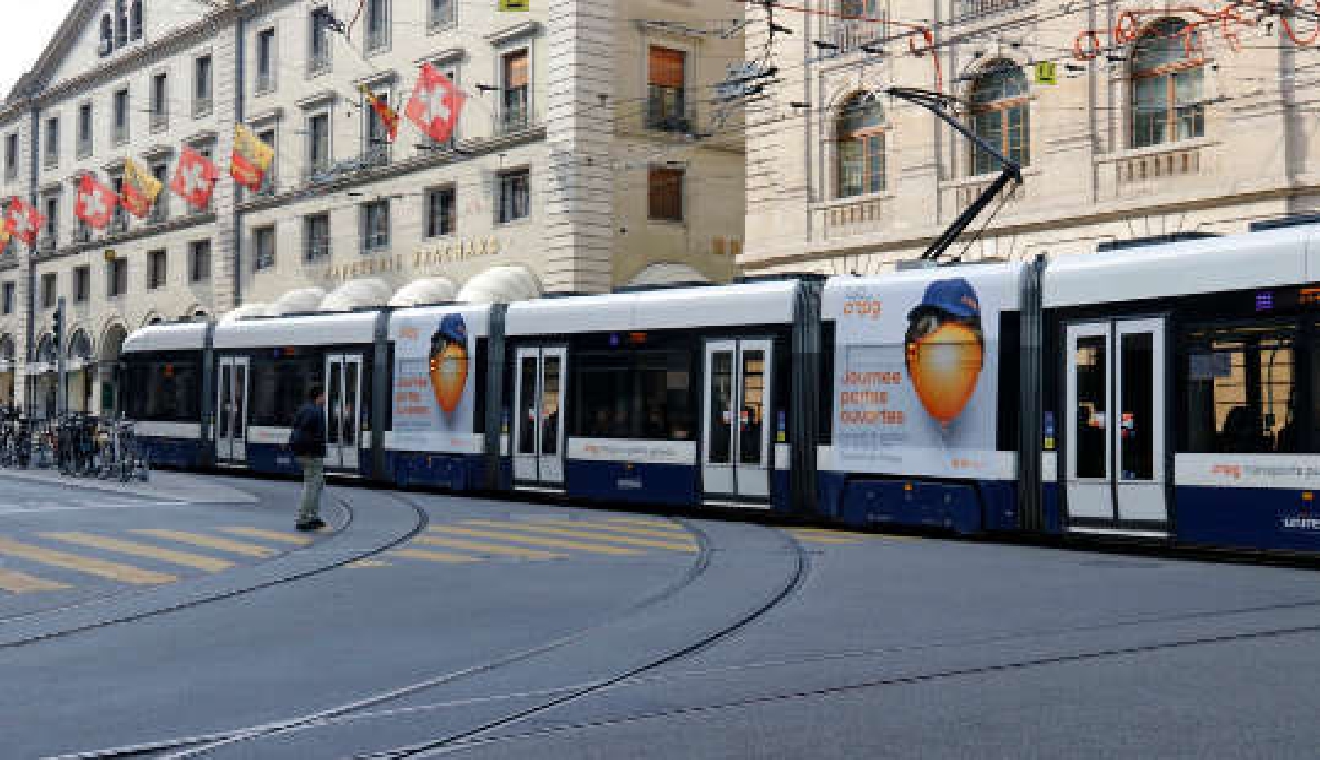 An initiative calling for free public transport in Geneva has been submitted to the city's authorities after more than 10,500 signatures were secured, more than enough for the proposal to be officially considered.
The group behind the initiative, les Jeunesses de gauche, says that securing free public transport in the city would make a huge difference to people in difficult financial circumstances and would also help the environment.
The initiative suggests financing free transport through what the group calls a "fairer" progressive rate for taxpayers. It also points out the need to find alternatives to single-occupancy vehicles, saying that the current energy crisis, and the urgency to reduce energy, highlights the benefits of public transport.
The initiative, "For free, ecological and quality public transport", must still be validated before the people of Geneva can have their say in a public vote.
A similar initiative in Fribourg was recently rejected by authorities while two others have been submitted in Neuchâtel and the canton of Vaud.