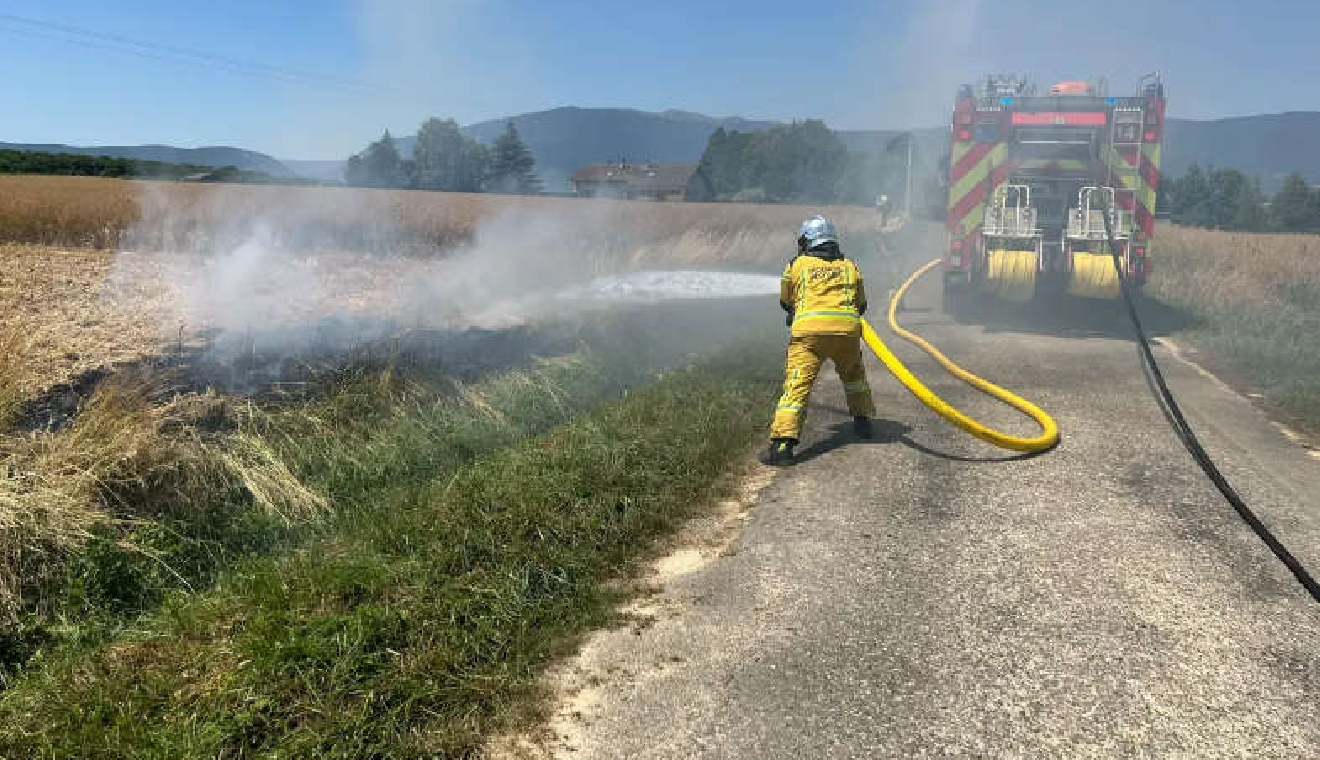 (c) SIS
Geneva and French firefighters joined forces yesterday to battle a series of fires that had broken out in fields near the neighbouring French town of Viry, not far from Soral.
Around two hectares of land were ablaze and a wind threatened to spread the fire further.
Local farmers were praised for quick thinking as they ploughed around the affected areas to create a fire break.
A spokesman for the Geneva fire service says the blaze threatened homes as well as other fields – and could easily have crossed into Switzerland.
Police are now investigating the cause of the fire – and remind people that in the current hot weather, even the slightest spark could start a major fire.