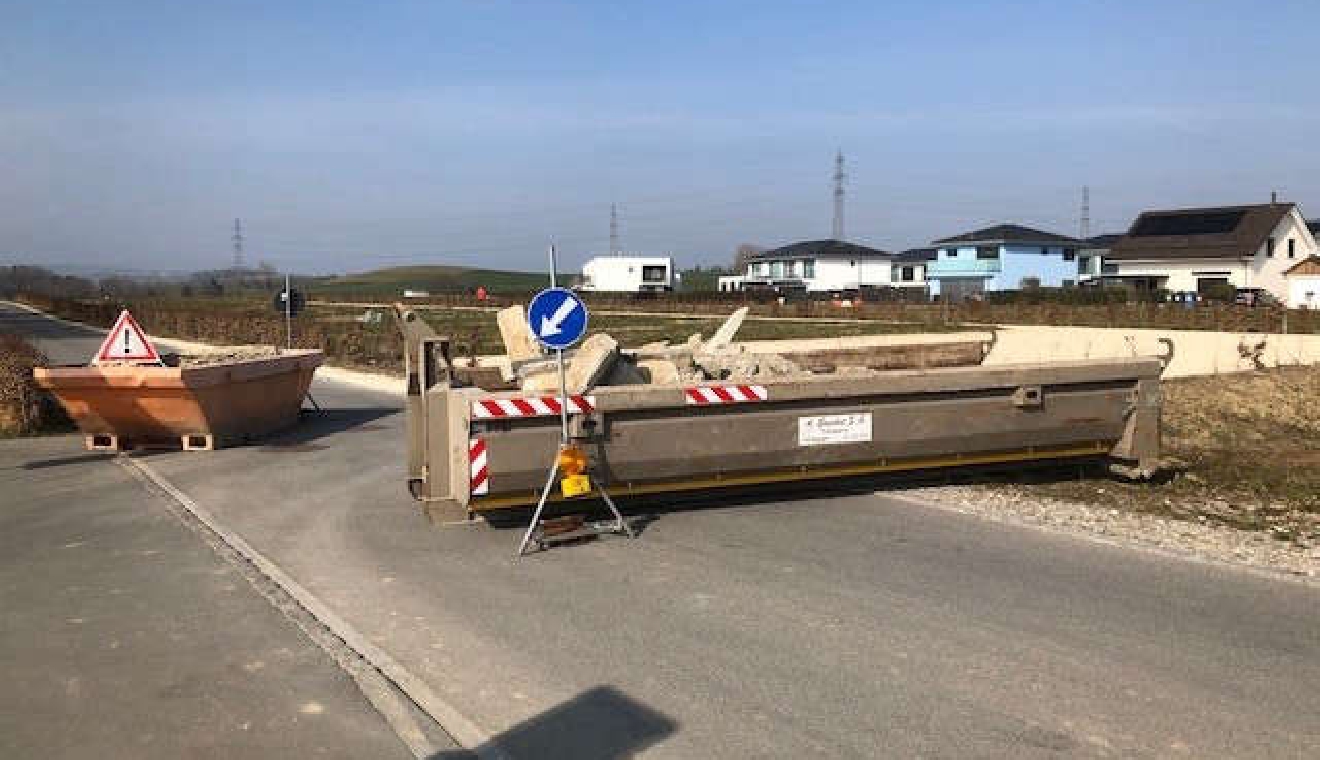 Several communes around Lausanne have placed rock laden dumpsters on local roads in an effort to stop a travelling community looking for a place to stay.
The skips are placed in such as position that cars will be able to pass through – but anything towing a caravan will be blocked.
The convoy of around 40 vehicles is currently on a site in Romanel-sur-Lausanne.
The towns of Bussigny, Renens and Crissier have taken pro-active measures to prevent the travellers from entering.
Lausanne police say the communes are acting legally providing the roads are not closed and the obstacles are clearly signalled.