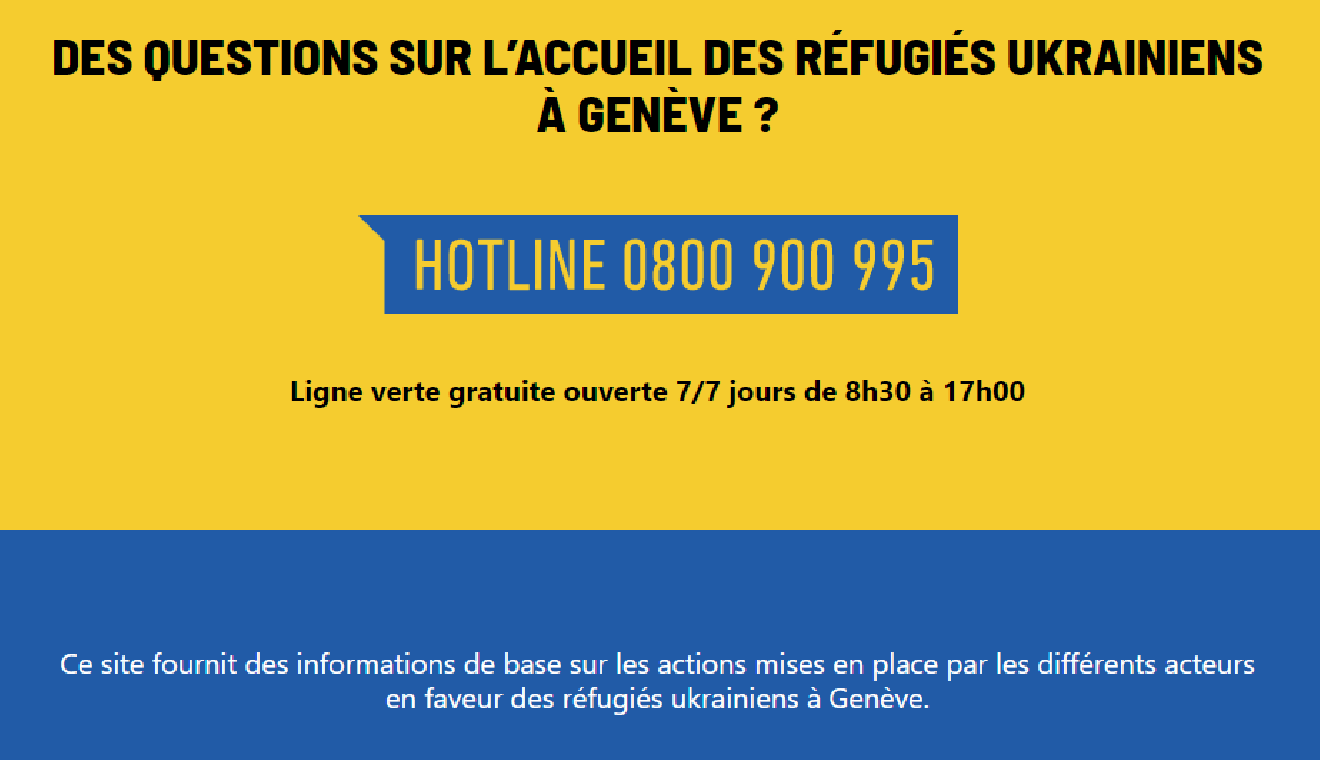 Geneva refugee hotline
A Ukrainian refugee family have been told they have to move canton.
The 38-year-old woman and her two sons, aged 6 and 13, have been living in Geneva since the beginning of March.
She says her children are beginning to integrate and she has an apartment which has been lent to her in Paquis – where she's free to stay for the time being.
But the problem is she had settled herself before applying for the S permit – which allows her to work and claim benefits.
Now she's been allocated space in Sion, in canton Valais. The Confederation is very keen to distribute Ukrainian refugees equally across the country.
Geneva authorities says there's nothing they can do as it's a federal rule. A spokesman for the Hospice Général which handles refugees in Geneva says this is the first time its happened - but they doubt it will be the last.
Up to 1,000 Ukrainians apply for the S permit every day.