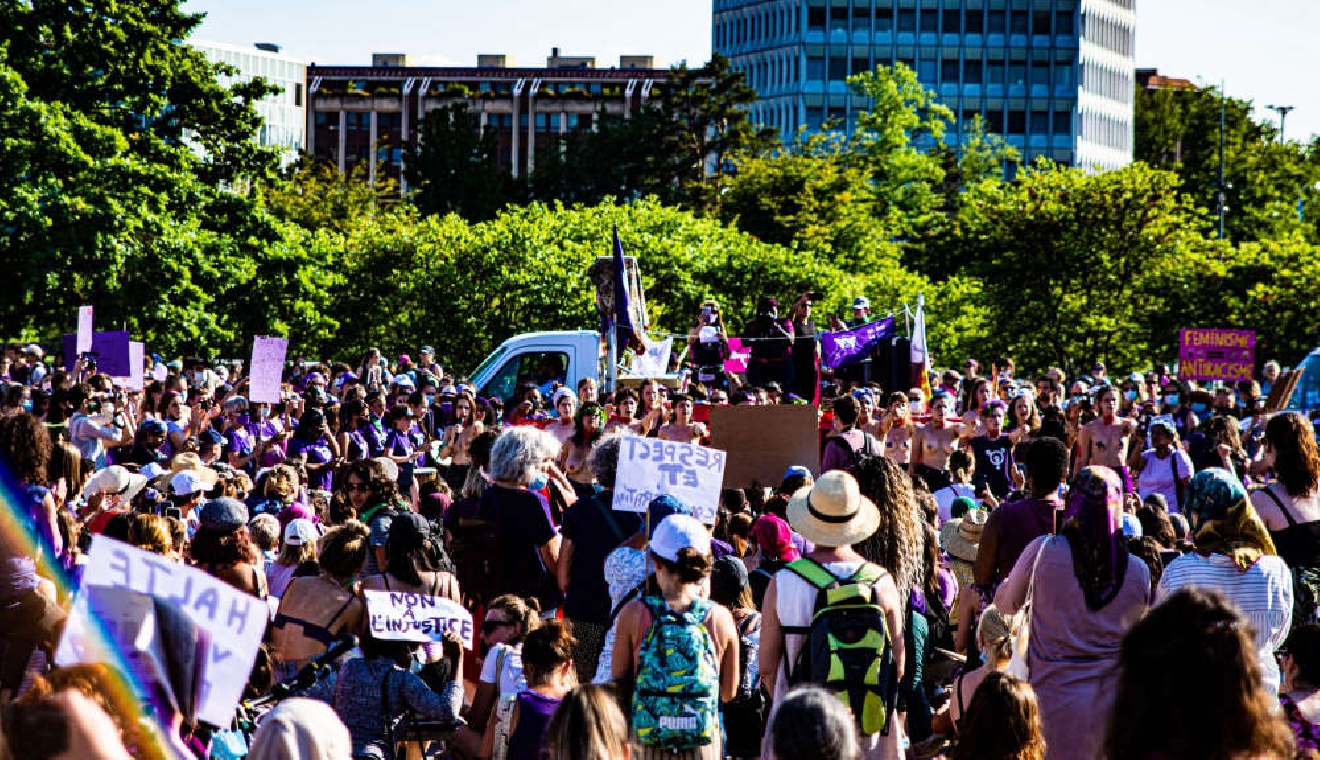 Women's Strike Geneva
Thousands marched in Geneva yesterday to fight for an end to gender discrimination.
Up to 4,000 met on the Place de Neuve and marked the symbolic time of 3.19pm. With a pay gap of 20% between men and women, that's the time women start to work for free, based on normal office hours.
There were also speeches against what was described as society moving to a 'theocratic dictatorship' – with the threat to abortion rights in the United States and two motions in front of parliament in Bern which aim to limit abortion access.
As the march moved off, organisers called on supportive cisgender men not to march at the head of the procession.
As one speaker explained, to laughter in the crowd, if you don't know what a cisgender man is – then that's probably you.