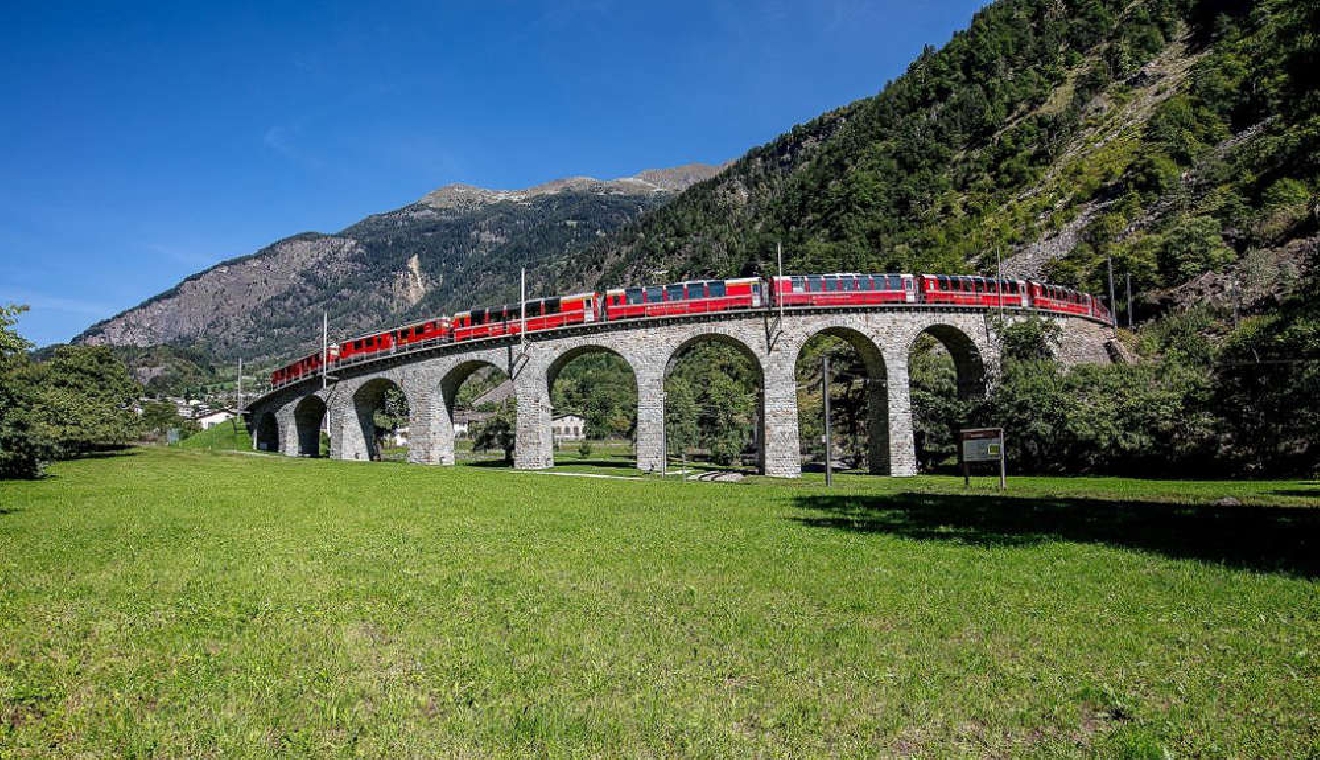 (c) Rhaetian Railway
Rail engineers in canton Graubünden are preparing for a world record attempt in October when they will take the longest passenger train in the world through the spectacular circular tracks of the Albula route.
On Monday night a train a kilometre long was hitched together and hauled through the UNESCO World Heritage route from Preda to Thusis. The spiral tracks mean those on board can see the same train at several different points along the route.
The record attempt will be twice as long at 1.9 kilometres long. It's to mark the 175th anniversary of Swiss Federal Railways.