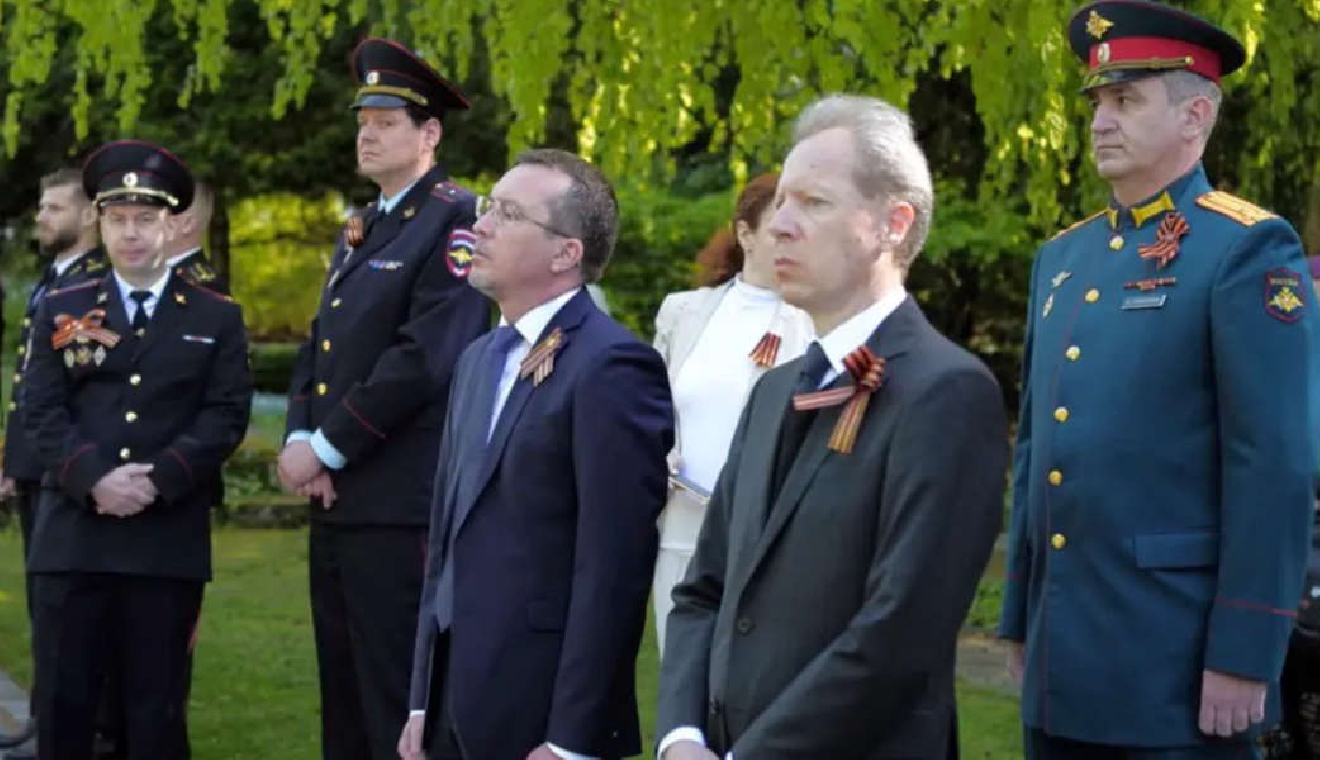 Russian Embassy Bern - Twitter
Tensions are rising in Basel ahead of the May 9th celebrations. It's a date Russia marks for its victory over Nazi Germany.
Although it's not a date normally celebrated here – there has always been a ceremony at the Hörnli cemetery in Riehan. It's where the bodies of four Soviet soldiers are buried. They died in Switzerland during the Second World War. The graves are maintained by the Russian Embassy.
But this year is different. Basel authorities are worried it could become a focus for pro-Putin forces.
In past years the event has been held peacefully.
The canton is still deciding if it will let the event go-ahead.