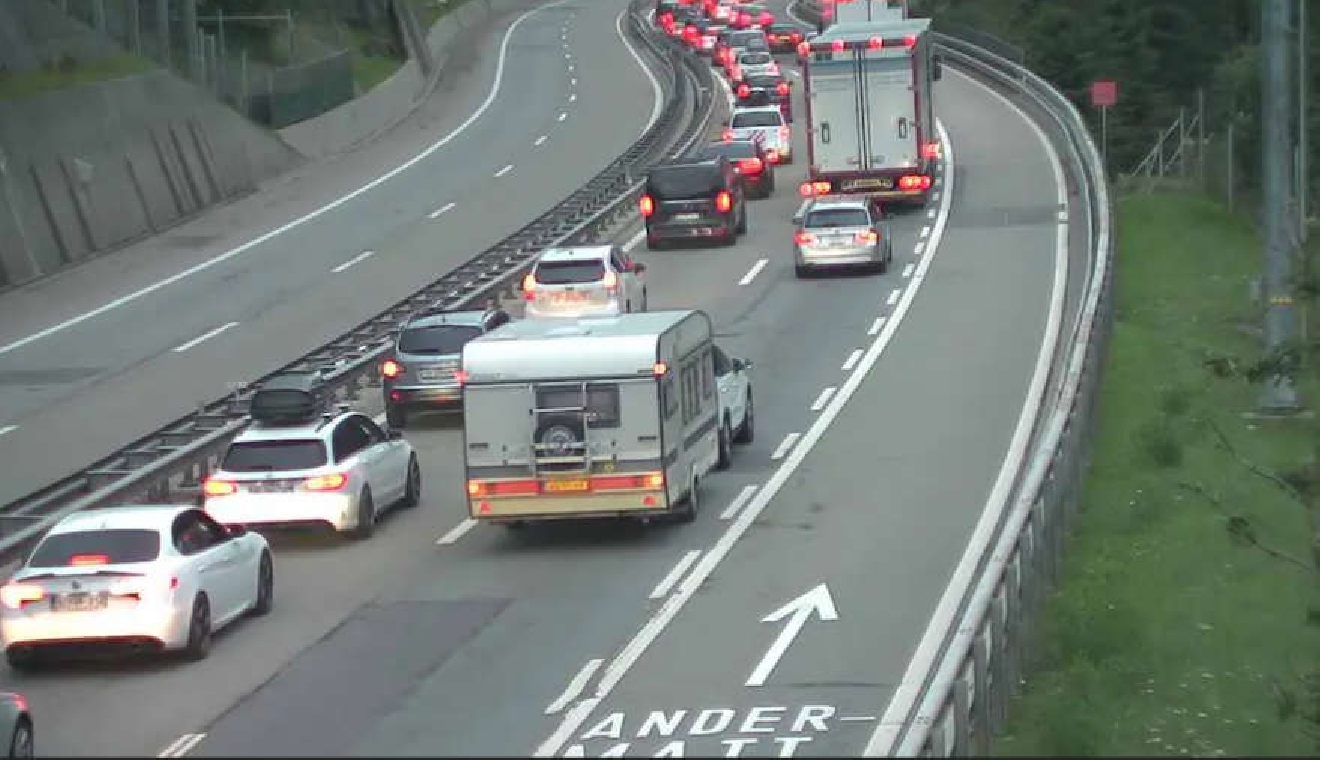 File webcam image
Major queues formed at both ends of the Gotthard Tunnel yesterday afternoon.
The worst hit was for those heading north – lines of around 10 km formed, meaning a wait of around 2 hours to get into the tunnel.
Those heading south also had a wait with of nearly an hour with lines of about 5 km before being able to enter the 17 km tunnel.
It will be several years before the situation will improve. Voters approved a new tunnel in 2016 – that will be finished in 2027 – but then the first tunnel will be closed for around 3 years for renovation.