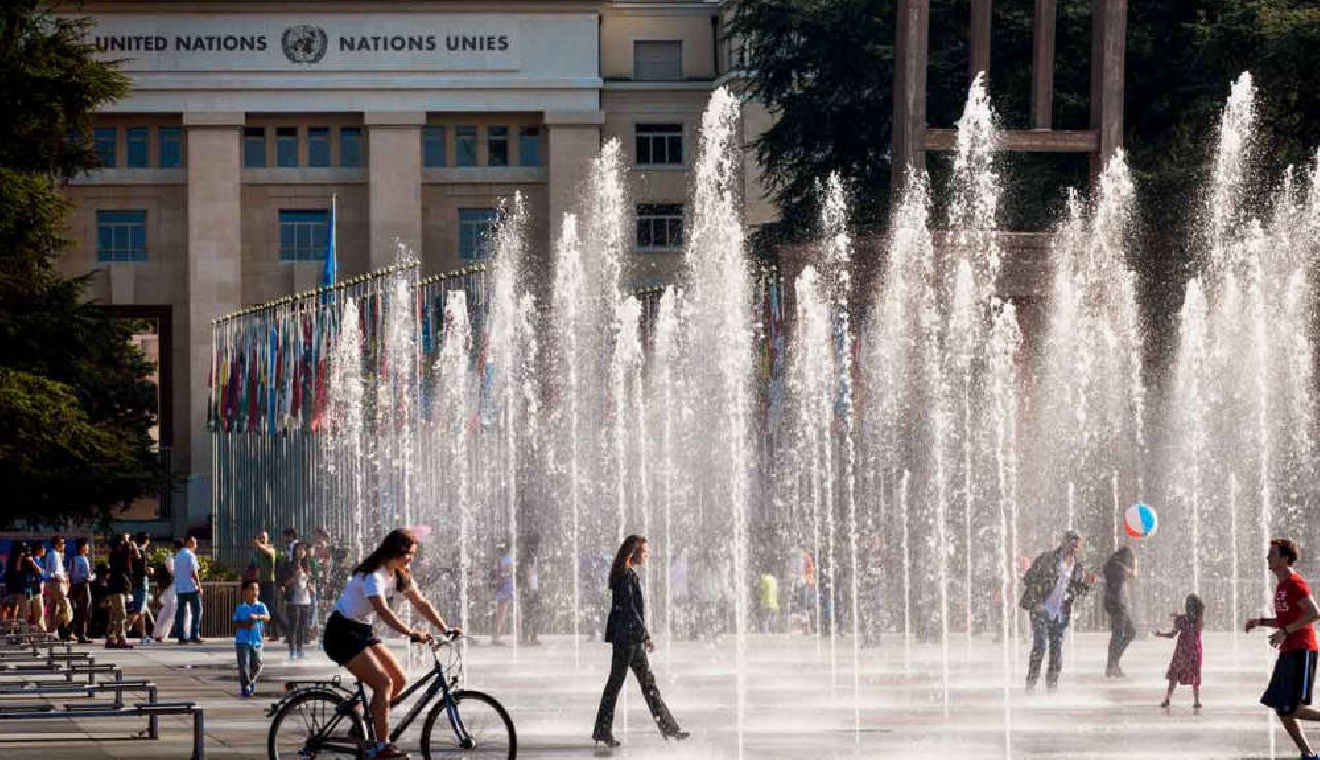 Place des Nations (c) Geneva Tourism
The water fountains on the Place des Nations in Geneva need to be reconditioned at a cost of nearly CHF 2m because of the high use of the square and new hygiene laws.
The 84 separate jets all use the same recycled water. The water which lands on the ground is sucked up by pumps and then sprayed again – which means all the dirt is also in the spray.
The plan is to place more filters on the fountain heads and elsewhere in the system.
The work, which will also include changing much of the plumbing, will last for seven months and will lead to the partial closure of the square.
Renovations will start next September.