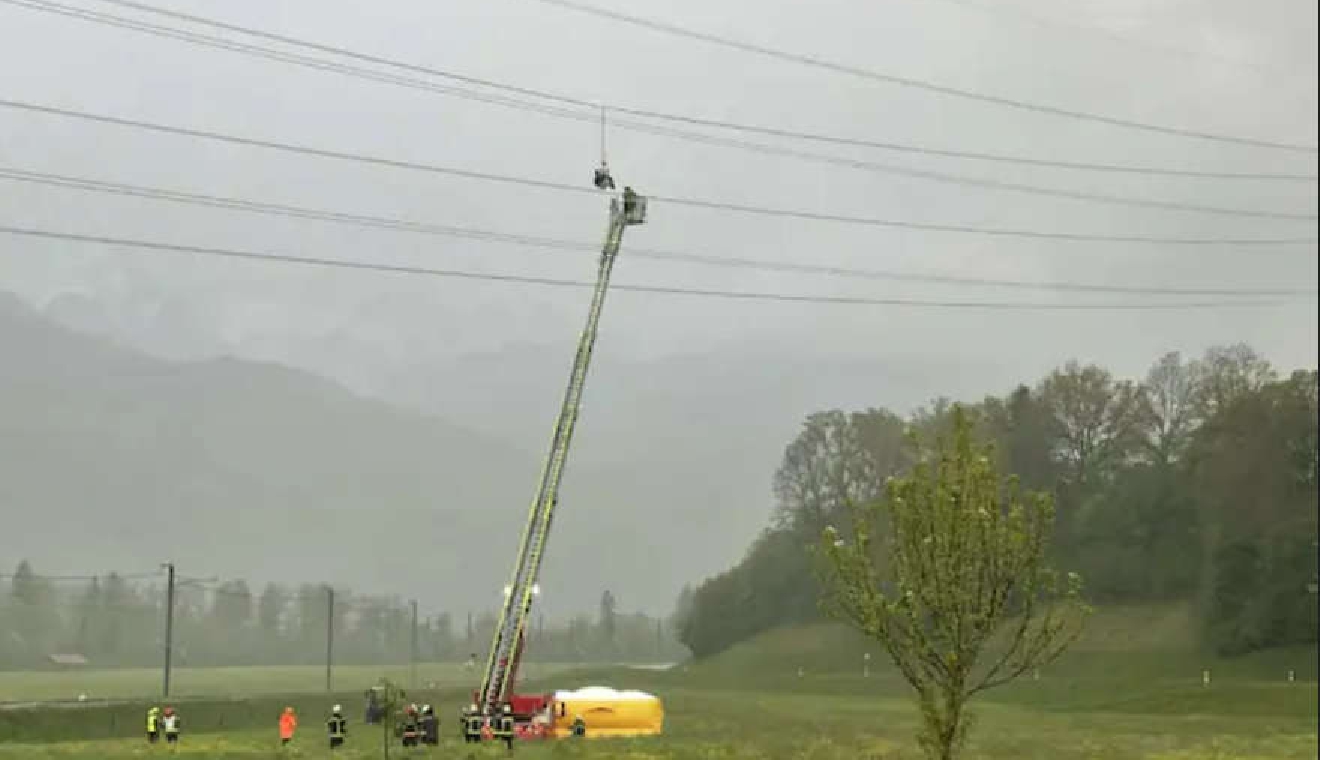 Kapo FR
A paraglider in canton Fribourg had a narrow escape when he got stuck on a series of high voltage power lines.
It took three hours to rescue the 45-year-old – the power was cut off to allow the fire brigade to set up a ladder that could reach the 30 meters height.
Police say the man was caught up on Saturday afternoon in Ennery. He suffered electrical burns and was flown to hospital.
An investigation is now underway.