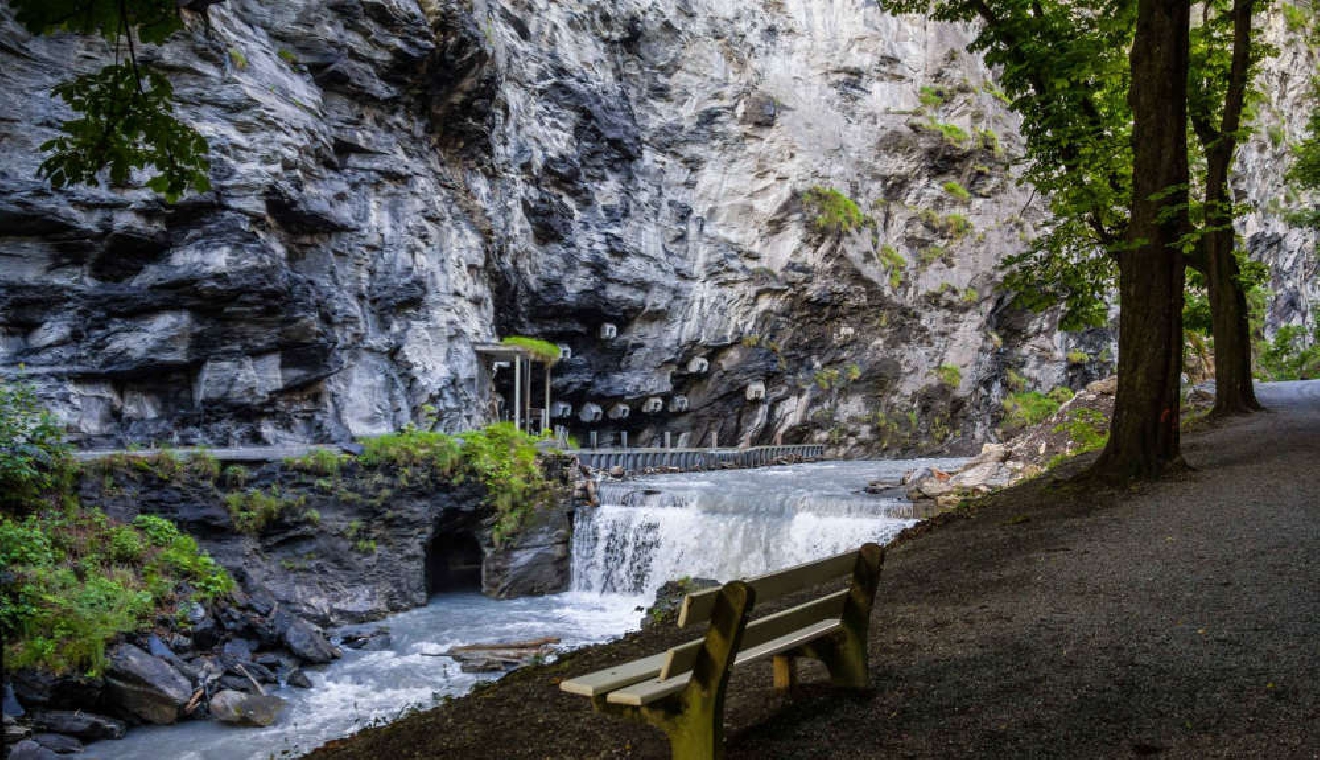 Tamina Gorge (c) Routes.tips
A mother and her 6-year-old son have died while hiking near the Tamina Gorge in Sankt Gallen. They were hit by a falling tree while walking on a gravel road.
Rescuers say the two were killed immediately.
Police say the tree came down from the top of a rock face.
The route is checked regularly by forest wardens. The last time was on Friday. The accident was on Sunday.
Routes around the area have now been closed while further checks are made.