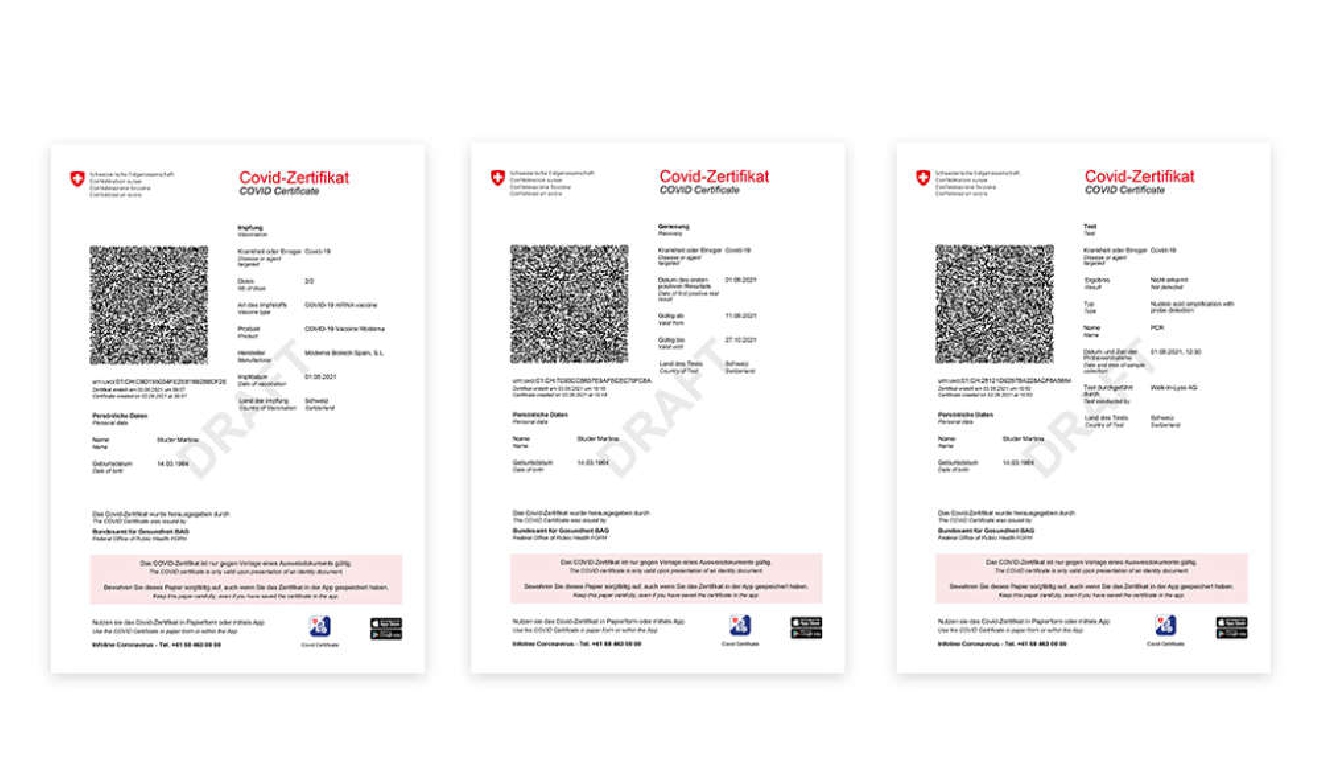 BAG
Around 160 people have been fined for buying fake covid certificates in Geneva and another 450 have been identified.
Most are aged between 20 and 40. Prosecutors say more convictions are coming.
In one case, a 30-year-old who got a certificate for himself and his father was fined CHF 2,700 with a suspended fine of CHF 15,000.
Most of those convicted bought their certificates from the vaccination centre at the Clinque de Grangettes where some employees were selling certificates for around CHF 600 each, unknown to the management.