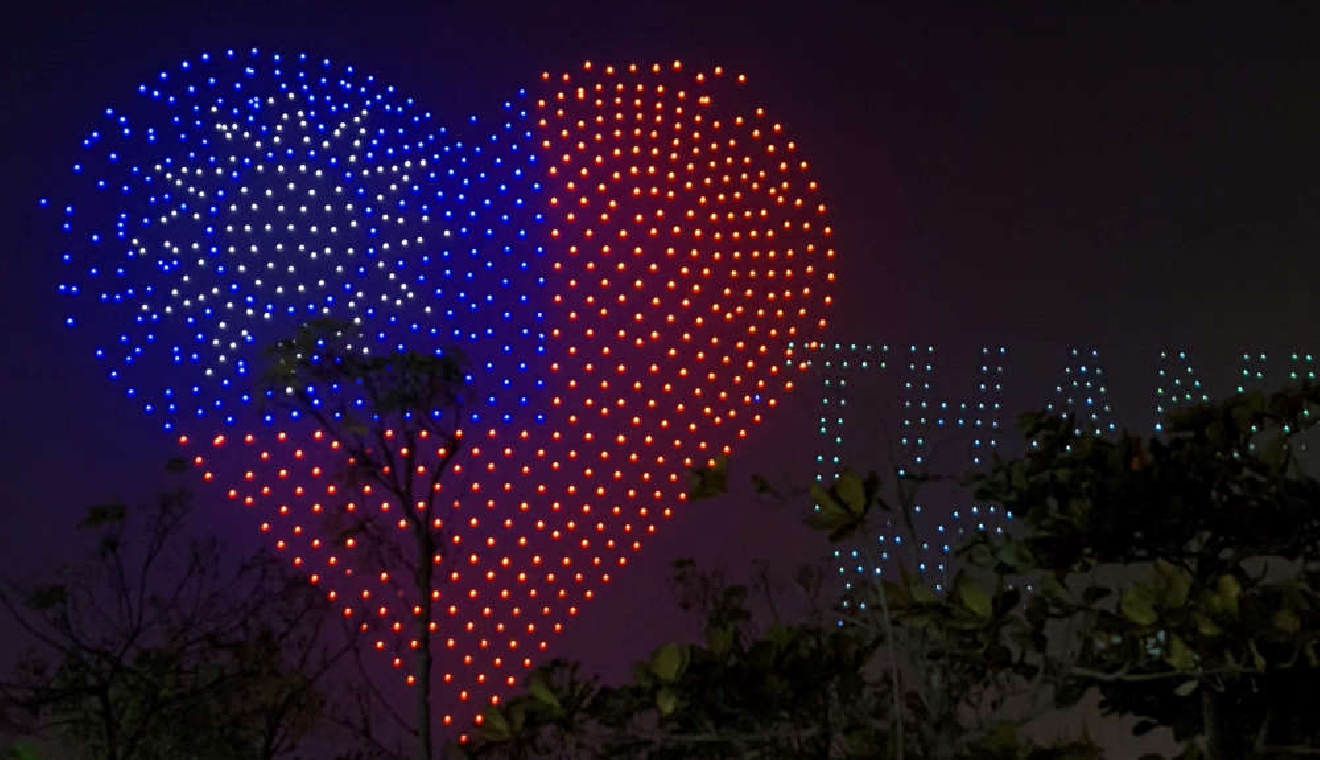 Drone show in Taiwan (c) 人人生來平等
Geneva will host the biggest drone show in Europe in May.
The spectacular display will be above the harbour – normally where the firework displays are. The Mont-Blanc bridge will be closed and turned over to roller skaters.
The show is being organised by the city and the canton together. Geneva's president, Mauro Poggia, says they want to do something more modern as there are increasing protests against firework displays due to the environmental impact.
The display will have 1,350 drones – normally shows in Europe have around 300 – and it will be held every night for four days, from the 18th to 21st May.