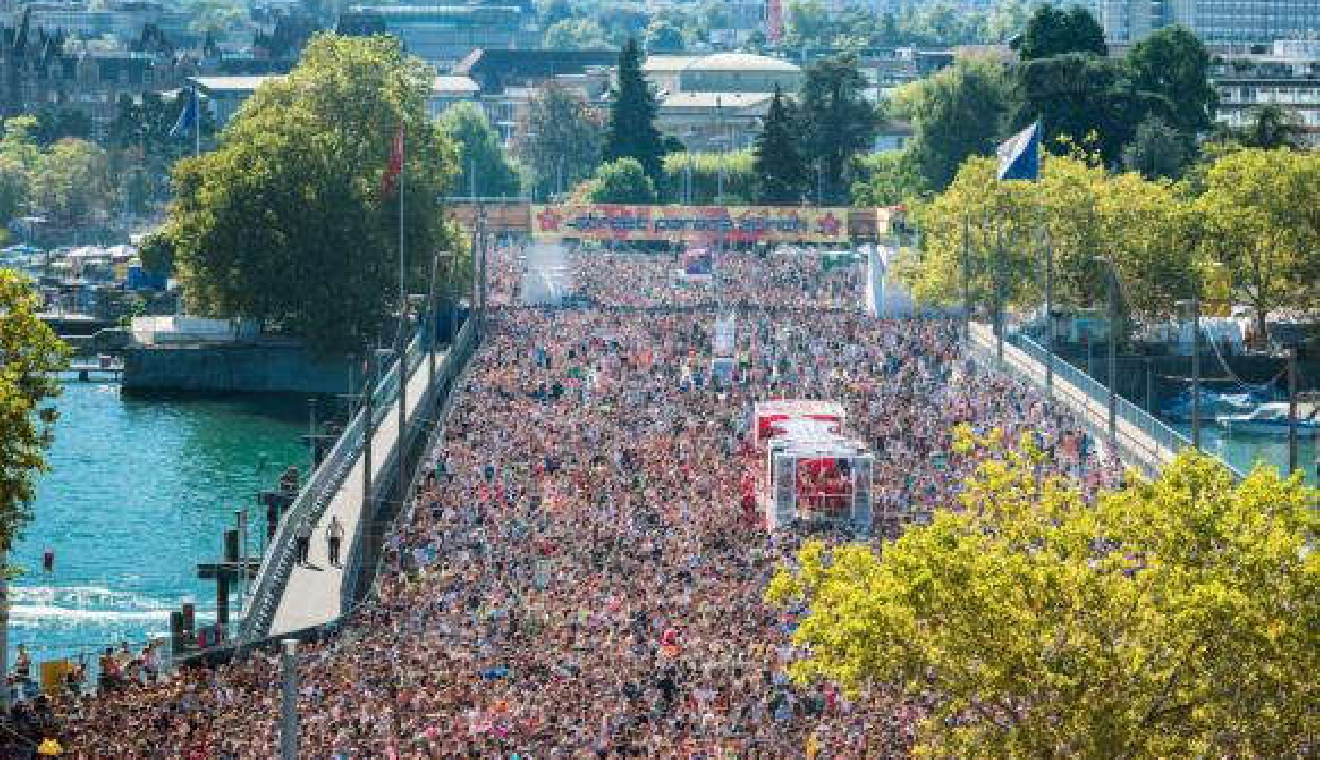 Zurich Street Parade (c) Zurich Tourist Office
A million people are expected to dance on the streets of Zurich tomorrow as the Street Parade is back – after a two-year Covid break.
Authorities have been preparing for this for months. Safety equipment has been set up – that alone took 16 trucks worth of equipment. There'll be six medical centres, 13 ambulances on standby and fast boats which can be used to take injured people across the lake.
In all 500 people will be employed to make sure the event runs smoothly.
Those heading for the party are being advised to wear sturdy, closed shoes as a protection against broken glass. Drink plenty of water and use sunscreen.
The parade will follow the lake side and many areas of central Zurich will be closed to traffic from tomorrow morning until Sunday afternoon.