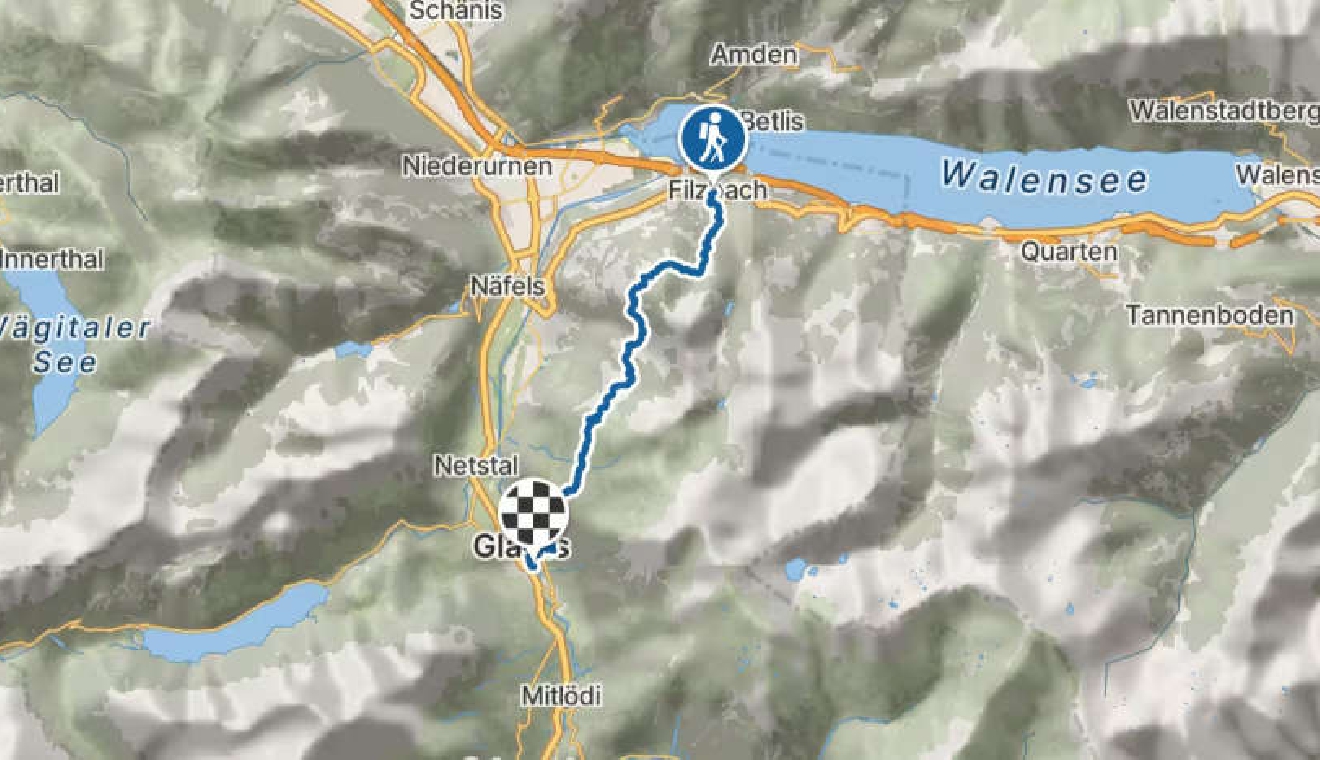 Hiking path Schabziger Höhenweg,
A man on an e-bike plunged 150 meters to his death in canton Glarus over the weekend.
The 79-year-old was cycling on the well-known hiking path Schabziger Höhenweg, near Filzbach – but police believe he got lost while at 1,300 meters above sea level when he slipped and fell.
He was declared dead at the scene. Investigations are underway.