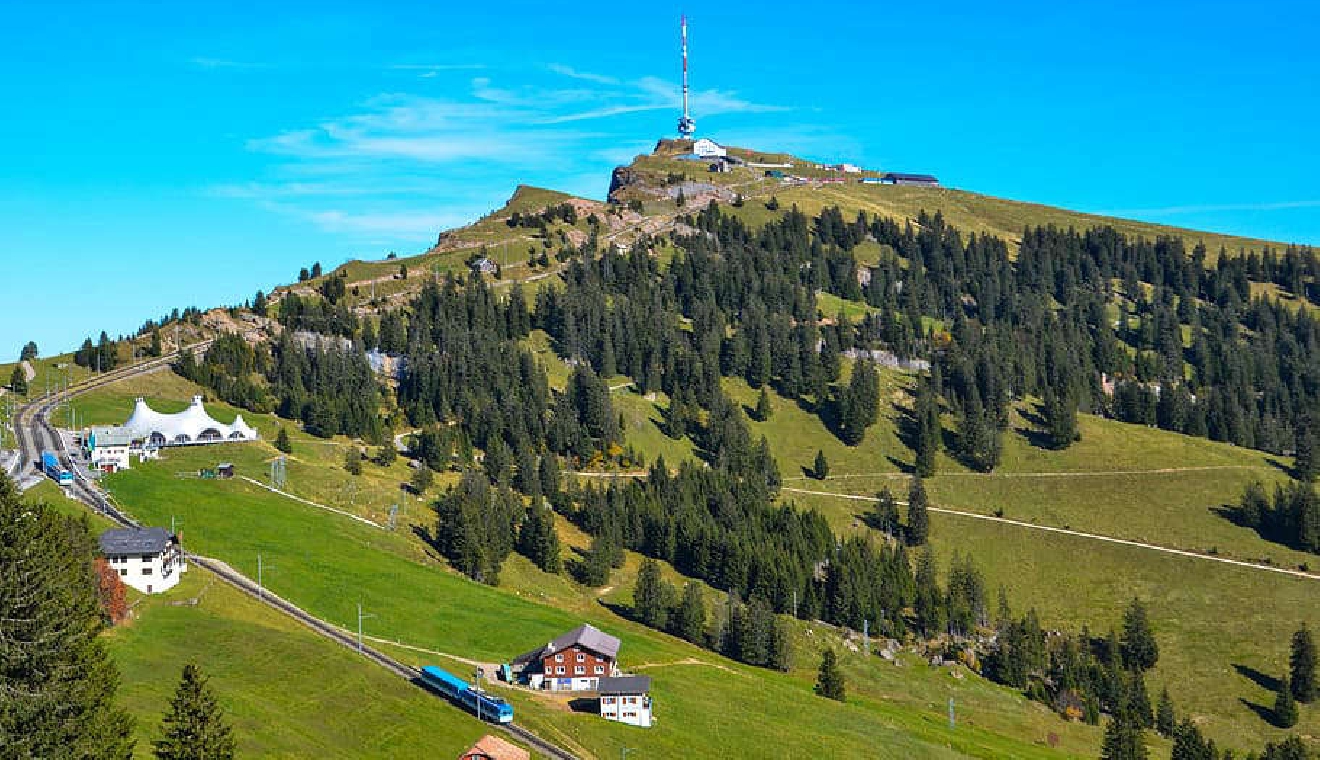 Rigi Mountain
A hiker has been killed in canton Schwyz after being hit by a falling boulder.
The 56-year-old was walking at the foot of the Rigi Mountain when the rock, weighing several hundred kilos, came loose trapping the man.
Nearby walkers rushed to help and were able to lift the rock – but his injuries were too severe and he died at the scene.
Emergency services tied the rock to a tree to prevent it from falling further.