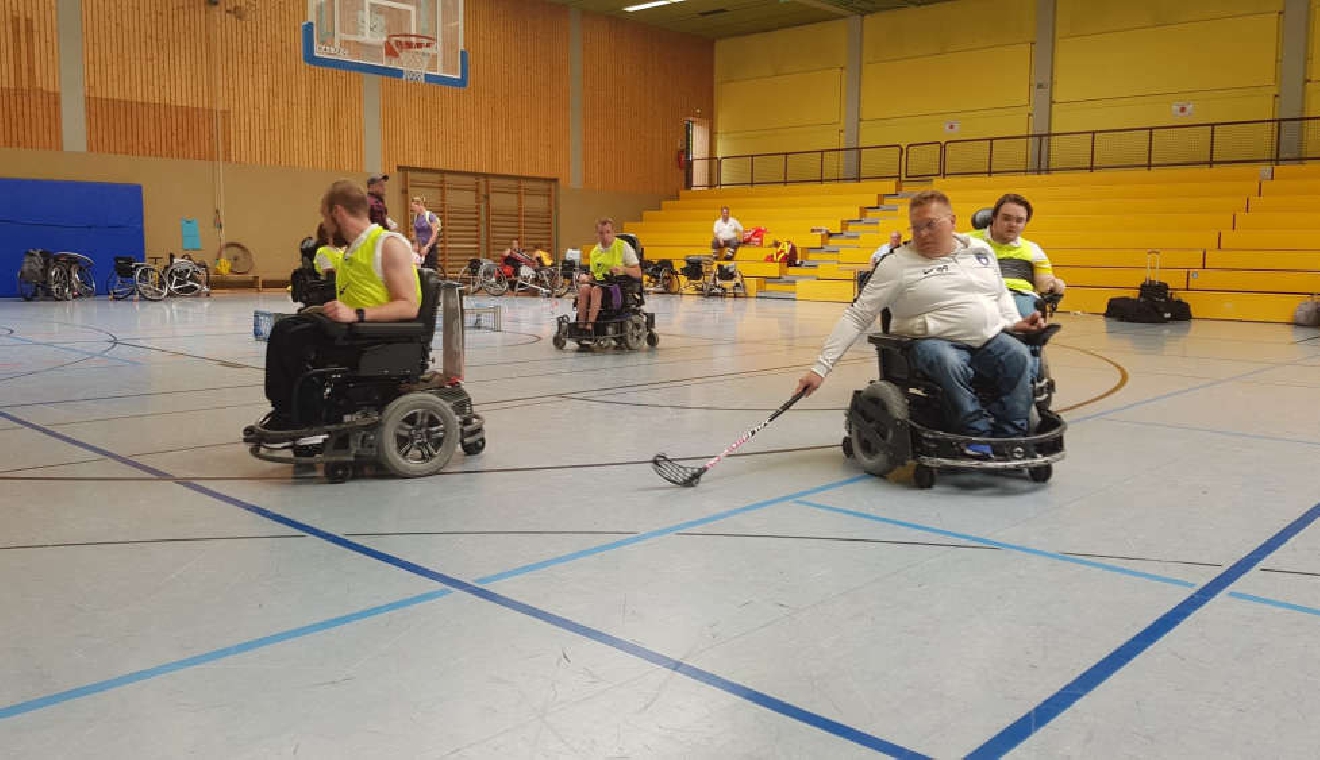 Torpedo Ladenburg power wheelchair hockey team
Rescuers dealing with the accident in the Gotthard Tunnel on Monday were confronted with a major problem when they arrived on the scene.
One of the vehicles was a minibus carrying a power-wheelchair hockey team from Germany, heading to Italy for a tournament.
The players were all wheelchair bound and couldn't be removed from their specialised chairs – which weigh 250 kilos each.
The chairman of the team, Paul Emmering told the Blick newspaper he believes emergency services were overwhelmed by the problem. Adding to the complications, he says the Ticino based teams only spoke Italian.
A small crane had to be brought in to lift the players out of the bus.
There were two minor injuries.