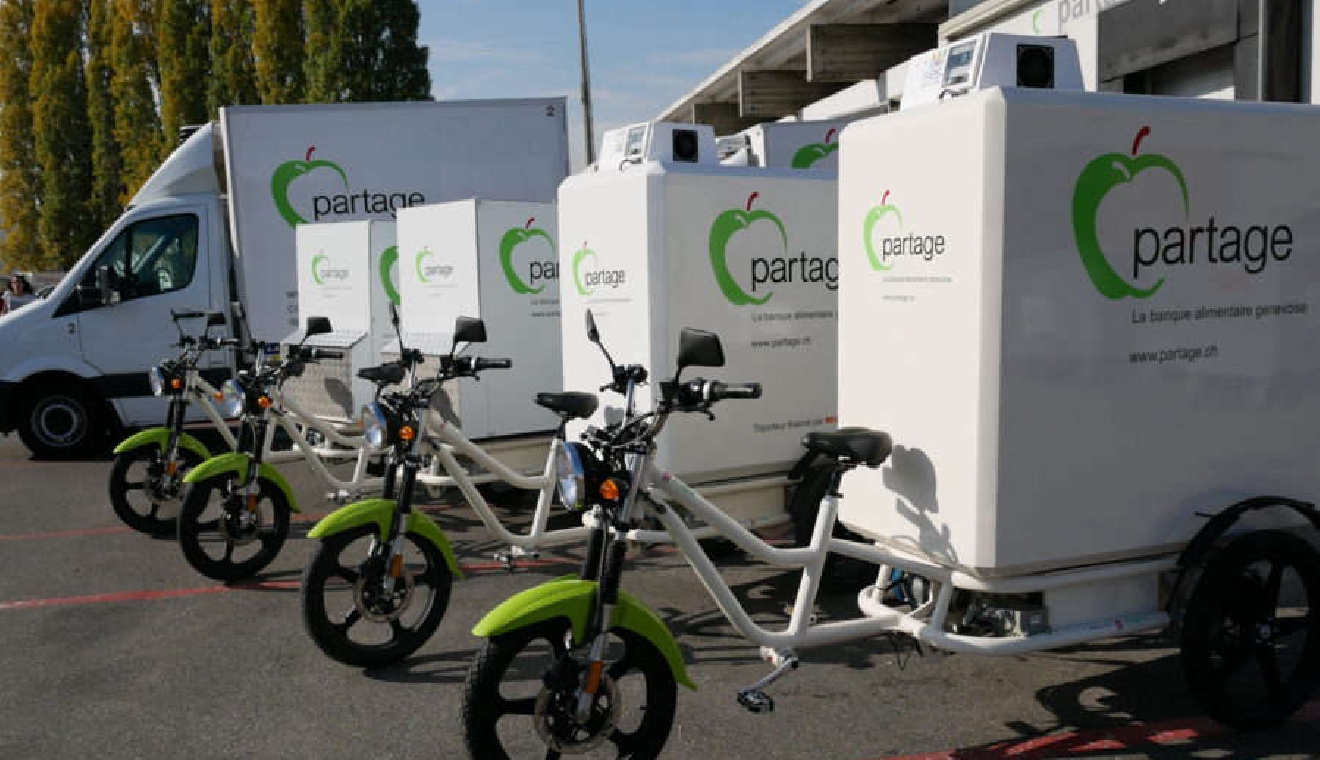 partage.ch
Volunteers laid out 5,000 shopping bags on the Plainpalais yesterday morning to highlight the needs of those who are using food banks in the city.
The Partage Foundation runs the food banks and they help around 15,000 people every week.
The foundation collects unsold food from shops and distributes it at the weekend.
In 2020 it was given a CHF 5m grant by the canton to help those hit by the pandemic – but this year they've had nothing, but demand is still high.
So, they're appealing directly to the people. Around 30% of the food they collect is donated by individuals and they need 1,000 volunteers to help with distribution.