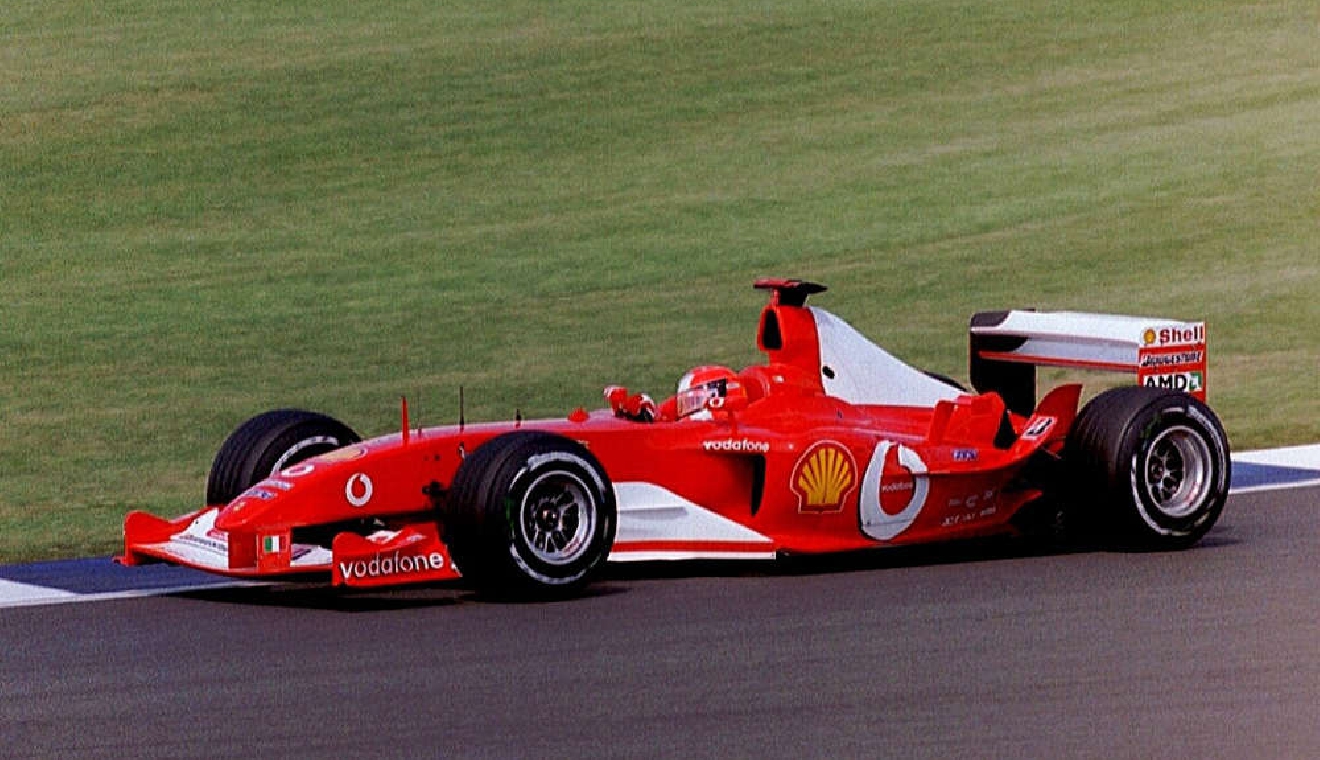 Michael Schumacher 2003 F1 season - (c) Martin Lee
The Formula 1 Ferrari driven to six race victories by Michael Schumacher during his World Championship-winning 2003 Formula 1 season is being auctioned later this week in Geneva.
Auction house Sotheby's says the sale will be exceptional and the car is expected to fetch up to CHF 10m.
The car first hit the track in Spain in 2003 and went on to win six races in that season – giving Schumacher the world title.
It will be sold on Wednesday as part of Sotheby's Luxury Week being held at the Mandarin Oriental Hotel in Geneva.