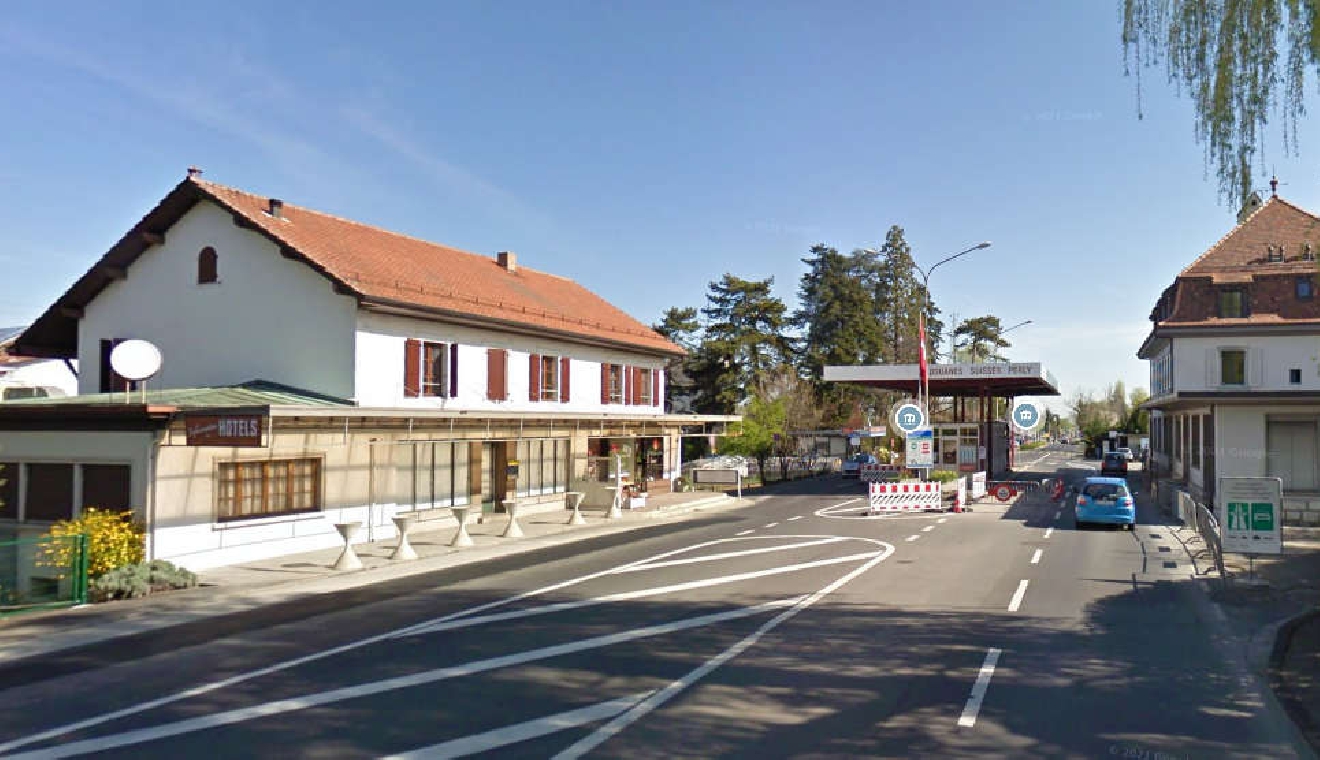 Perly border (c) Google Maps
Objections by the Geneva commune of Perly could delay the planned extension of the tram line 15 to Saint-Julien in France.
The first section to Plan-les-Ouates is on schedule to open by the end of the year.
But the next stage through Perly is running into problems. The commune says the tram line would block traffic to local shops and businesses and want it re-routed.
Talks with the canton have been ongoing – but no solution has been reached. The commune is now threatening to go to court to get work suspended.