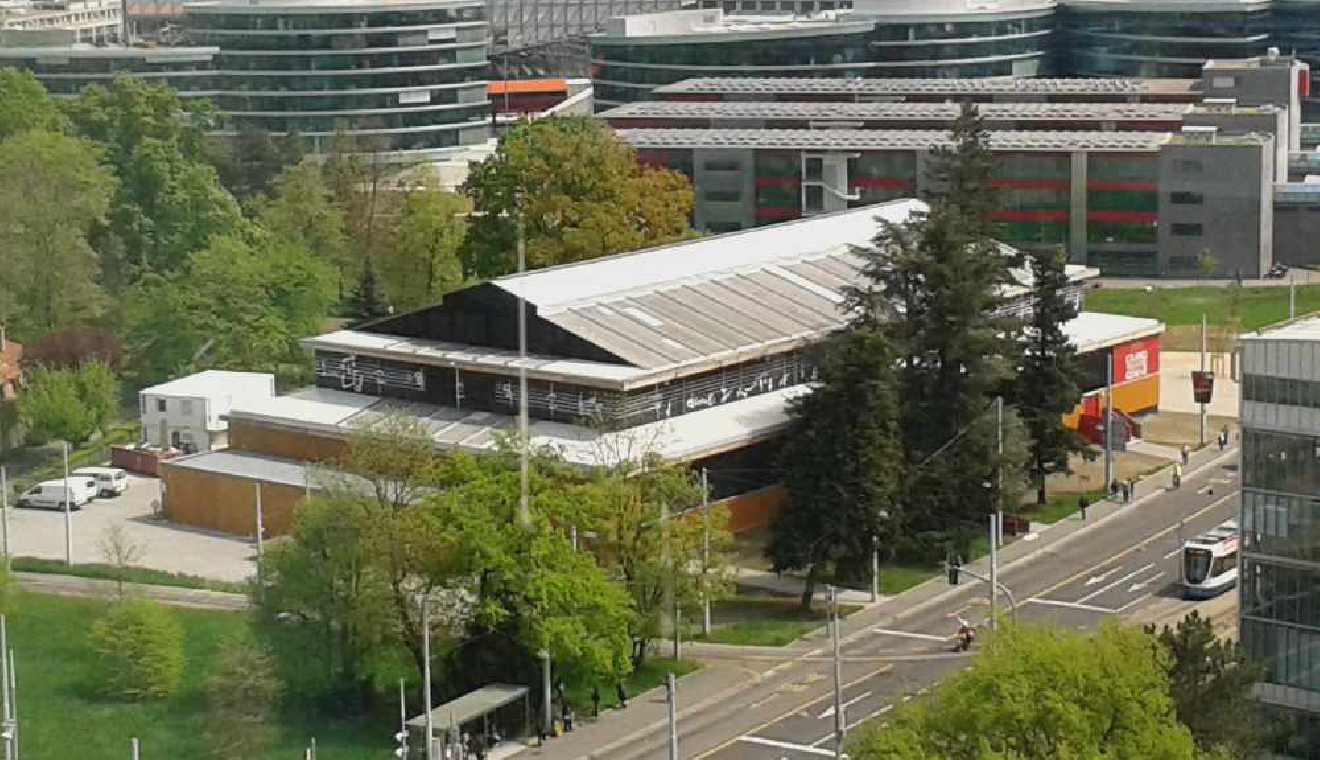 LaMèreVeille
The Chinese company that bought the temporary Opera House which was installed for three seasons near the Place des Nations is suing Geneva as they say the building is not fit for purpose. They paid CHF 7m for the structure.
The wooden theatre was set up while the Grand Théâtre was being renovated.
The Chinese firm says parts have degraded and they were not given the plans. It's currently being stored in Germany.
The law suit was launched towards the end of last year – the details have just been published by the Le Temps newspaper.