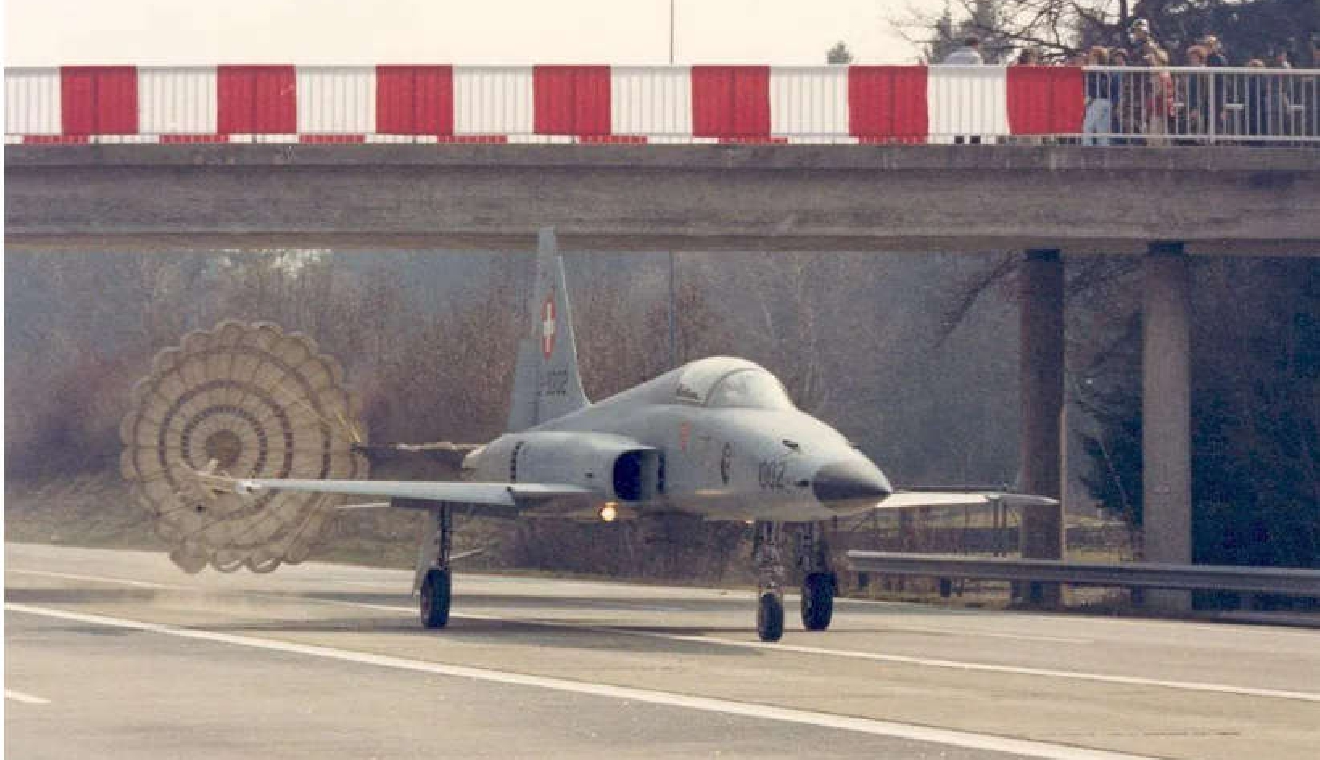 (c) Swiss Dept Of Defence
The Air Force says it could reactivate some autoroutes as runways.
During the 70s and 80s several sections of the autoroute network were built with the idea they could be used as runways. The sections are straight for at least 2 km and have a removable central crash barrier.
The use of roads for runways was officially abandoned in 1995. The last time a fighter landed on an autoroute was in Ticino in 1991.
The head of the Air Force, Major Peter Merz, says the idea should be revisited.
Autoroute sections can be turned into a runway in about 6 hours.