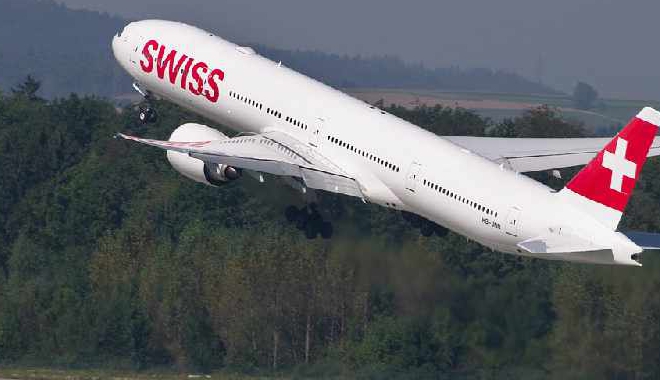 (c) SWISS
People are taking to the skies again – after the covid lockdowns. But numbers are not yet back to the pre-pandemic levels.
Figures released by Geneva Airport show more than 14 million passed through last year. That's up 137% from 2021, but it's still down more than 21% from 2019.
There were also 12% fewer aircraft movements than in 2019.
But the planes are getting quieter and more efficient. Many airlines are using newer generation aircraft which helps the airport hit noise limiting targets.
EasyJet accounts for almost half of all services, with SWISS 11% and British Airways nearly 5%.