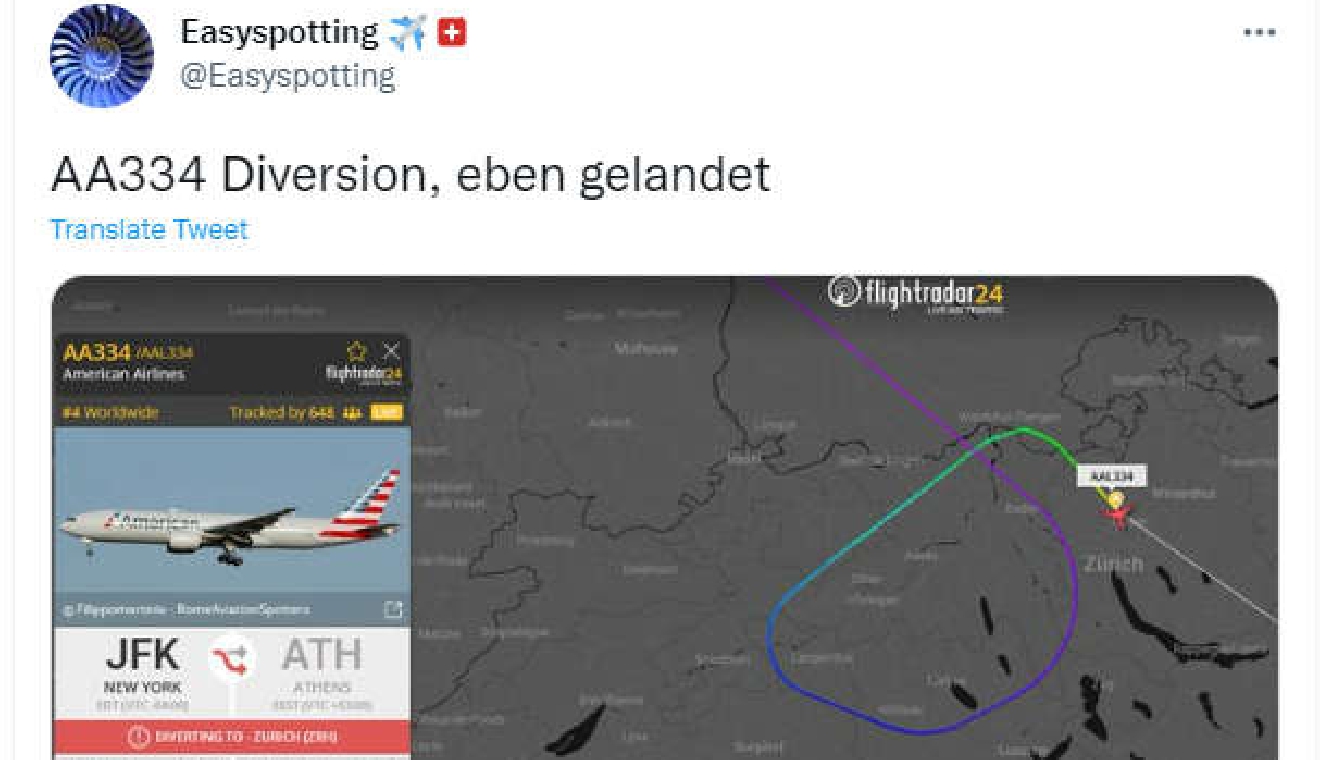 Twitter
An American Airlines jet flying from Athens to New York had to make an emergency landing in Zurich yesterday to remove an unruly passenger.
The captain of the Boeing 777 decided it was unsafe to continue and wanted to off-load the passenger.
Zurich cantonal police confirmed they were asked by the airline for help in removing the man.
The plane was able to take off again shortly after.