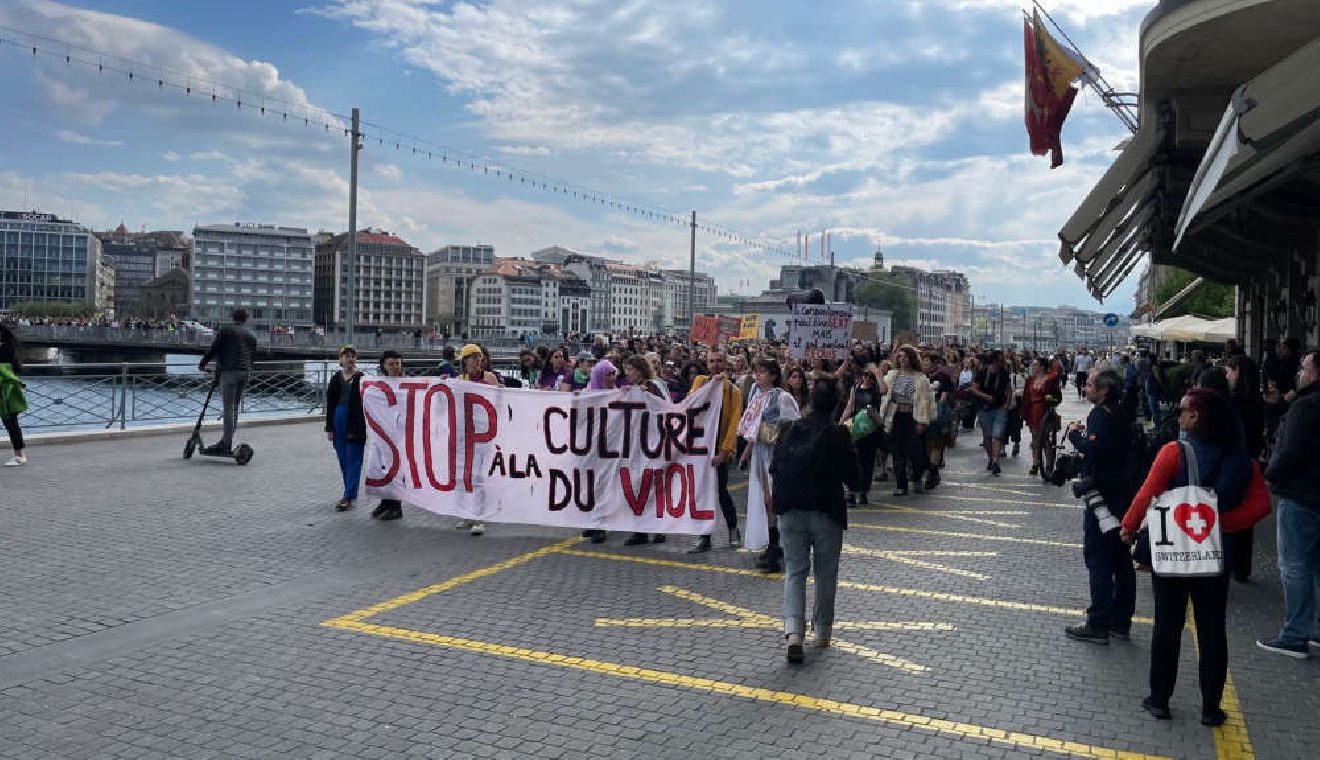 (c) WRS
Around 500 marched in Geneva on Saturday as part of the 'Slutwalk' campaign against rape culture and victim blaming.
The movement highlights the 'slut shaming' of those subjected to sexual violence. It started in Canada in 2011.
Protestors gathered on the Place Neuve – where many shared their harrowing stories – and then marched across town to the Parc des Cropettes, behind the train station.
Police say the event was peaceful.