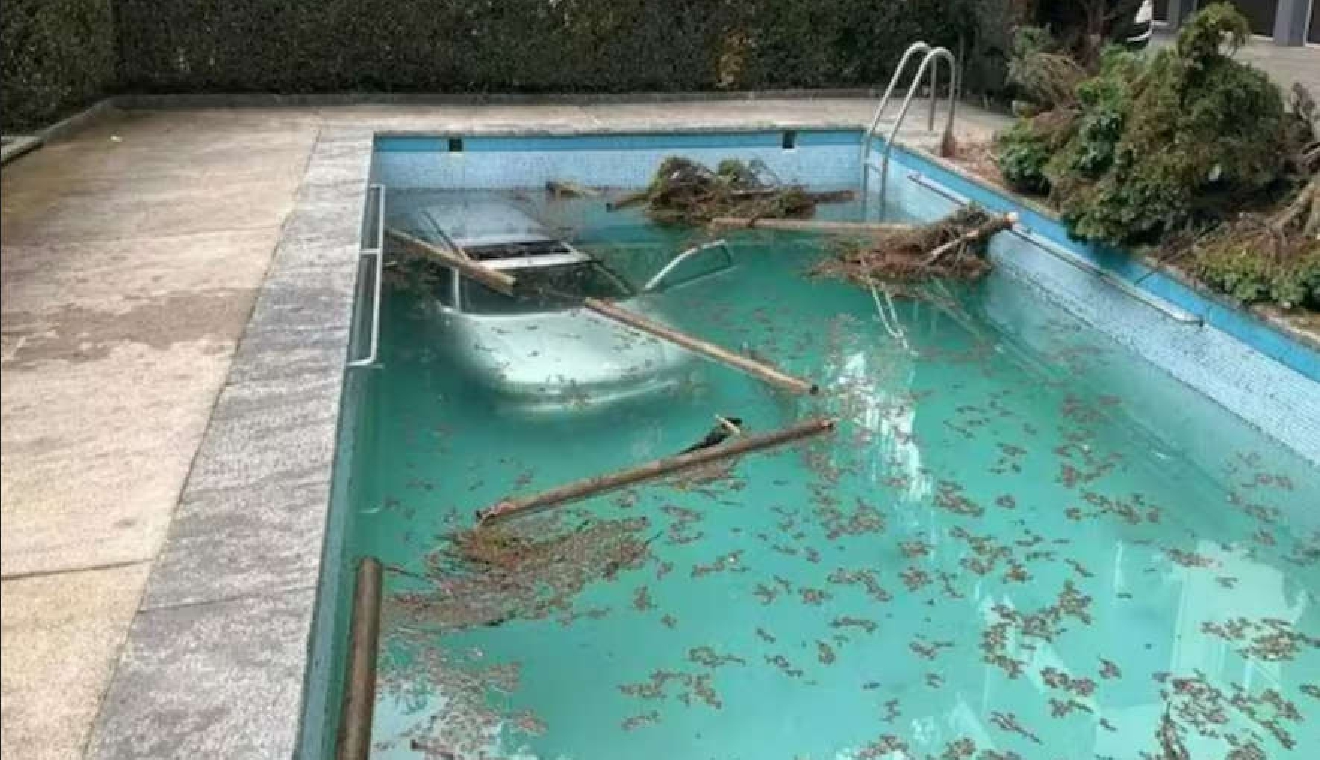 (c) Kapo VD
An elderly woman has died after crashing her car into a domestic swimming pool in canton Vaud.
The 88-year-old lost control, ploughed through a hedge and ended up in the pool.
The accident happened in the village of Clarens, near Montreux.
A passer-by was able to get the woman out of the submerged car and she was taken to hospital. She later died of her injuries.
An investigation is underway.