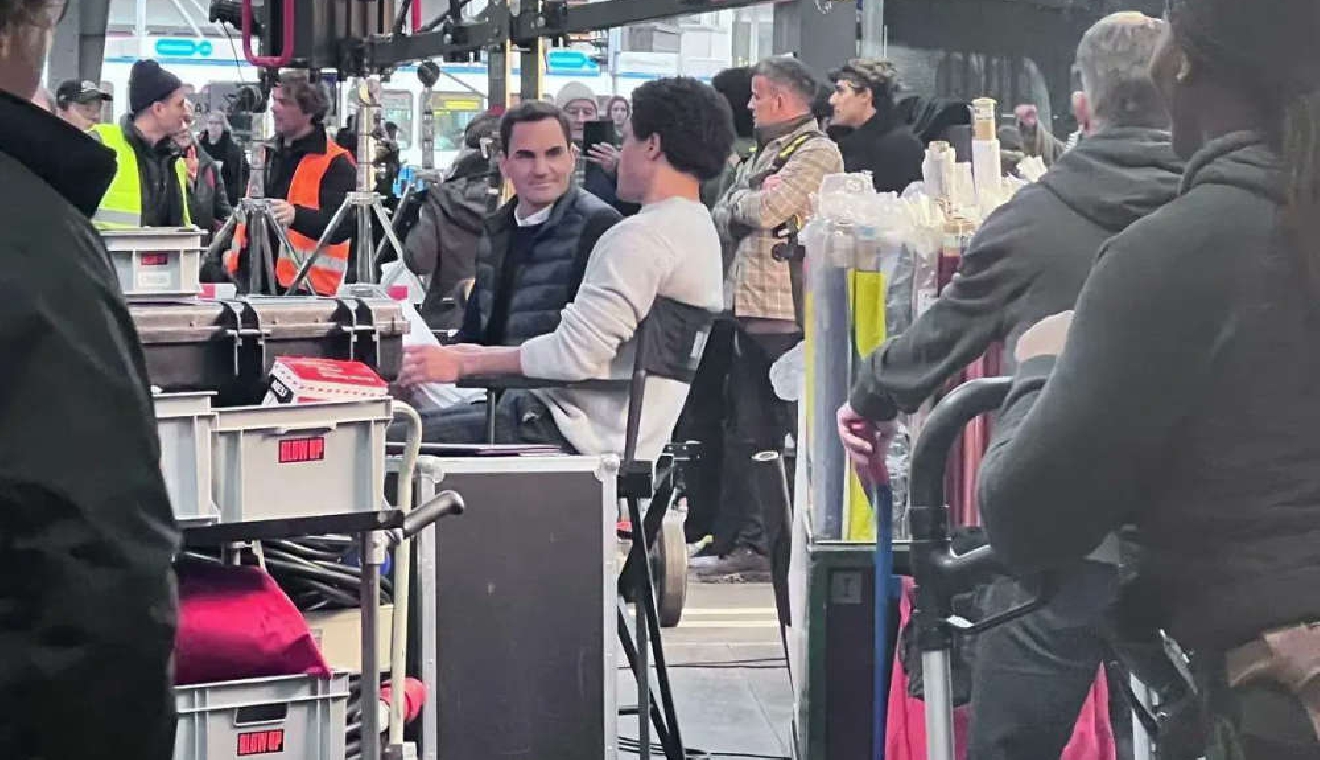 Roger Federer and Trevor Noah at Zurich train station (c) Twitter: @dm_mauron
Two major stars were spotted last week filming what is thought to be a commercial for Swiss Tourism.
Roger Federer and TV comedian Trevor Noah were at Zurich train station – with a major film crew.
The Swiss Tourist Office is being tight lipped about the project – but it's thought its part of a campaign to bring Chinese tourists back to Switzerland.
It's not the first time the tourist office has used 'A' list stars – in 2021 a campaign with Robert De Niro was a stunning success with 53 million views online.
China is a vital tourist market for this country. Before the pandemic, Chinese tourists accounted for 1.8m overnight stays a year – the third biggest group after Americans and Germans.
They also spend more – on average CHF 380 per person per day, against an average of CHF 160.