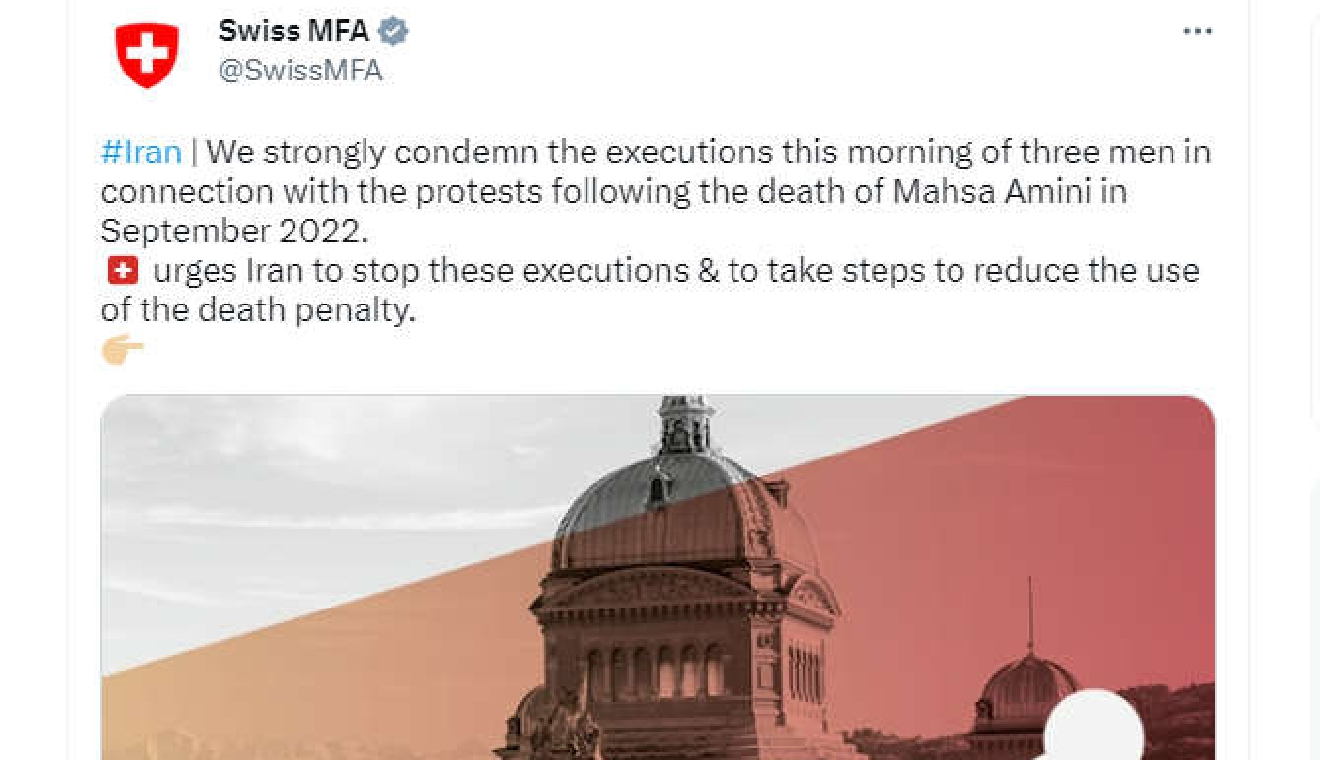 Swiss Foreign Ministry / Twitter
The Swiss ambassador to Iran was summoned after sending a tweet which called on authorities to stop the executions of three men.
Nadine Olivieri Lozano also tweeted a picture of Mahsa Amini, the young woman who died in Iranian custody after being arrested for violation of the country's strict dress code, as well as an image of Iran's pre-revolution flag.
The Iranian government told the ambassador that the tweet was 'not compatible with the friendly relations between Iran and Switzerland'.
But the Swiss foreign ministry repeated the message on the official twitter account, which reiterated the position that Bern condemns the violence against protestors in Iran.