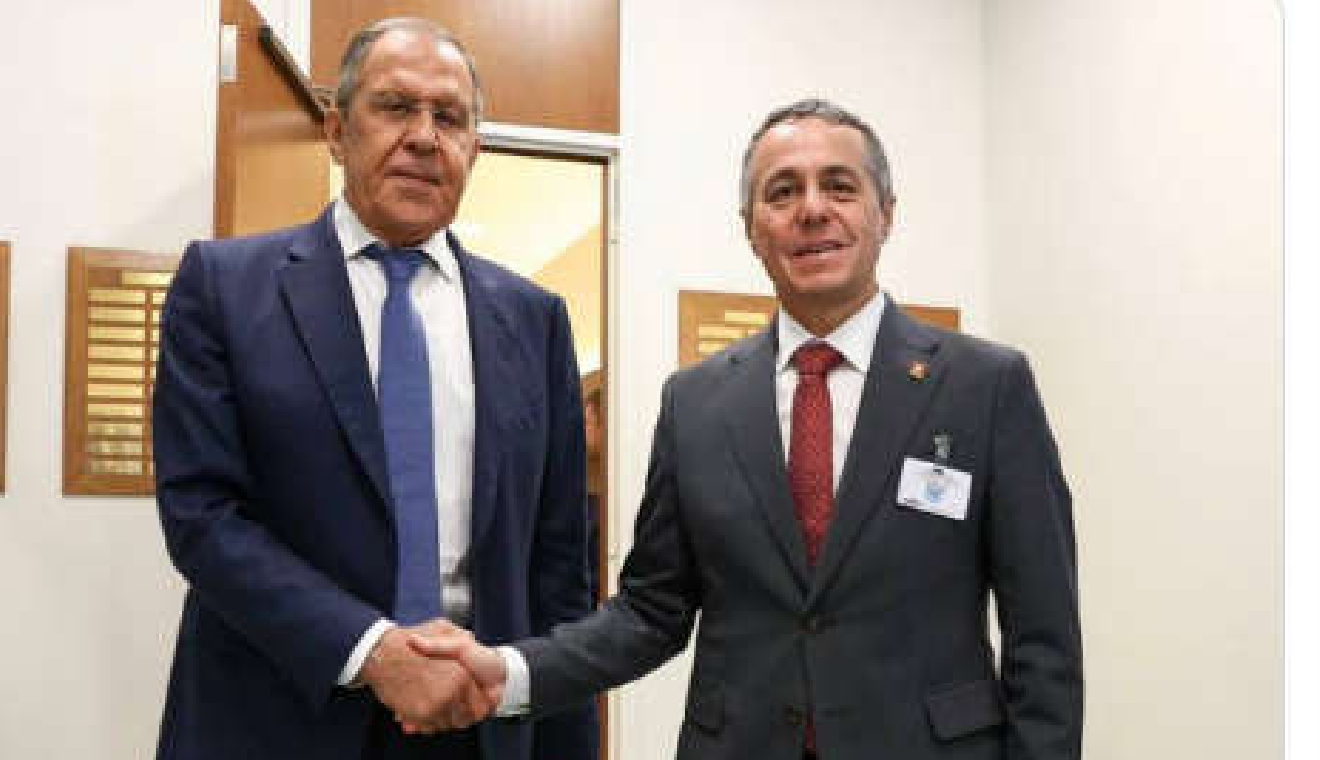 Lavrov and Cassis in NY
A picture of the Swiss president Ignazio Cassis shaking hands with the Russian foreign minister Sergey Lavrov has raised eyebrows.
The two met on the side-lines of the UN General Assembly in New York.
In a speech to the assembly, Cassis said Switzerland would not recognise the results of planned referendums being organised by Russia in the disputed Donbass regions of Ukraine and says they should not go ahead.
He also urged Russia to end the war in Ukraine.
He told the UN, while Switzerland would not participate militarily in the war, neutrality doesn't mean indifference. He said Switzerland will uphold freedom, democracy and the rule of law.
But a picture of him meeting Lavrov could be seen as a diplomatic mis-step.
The Foreign Affairs Office says that all meetings at the UN are open to the media at the start – so the fact there is a picture of Lavrov and Cassis shouldn't be seen as unusual.
But the press points out there are no other pictures of other heads of state or government leaders meeting with the Russian foreign minister.