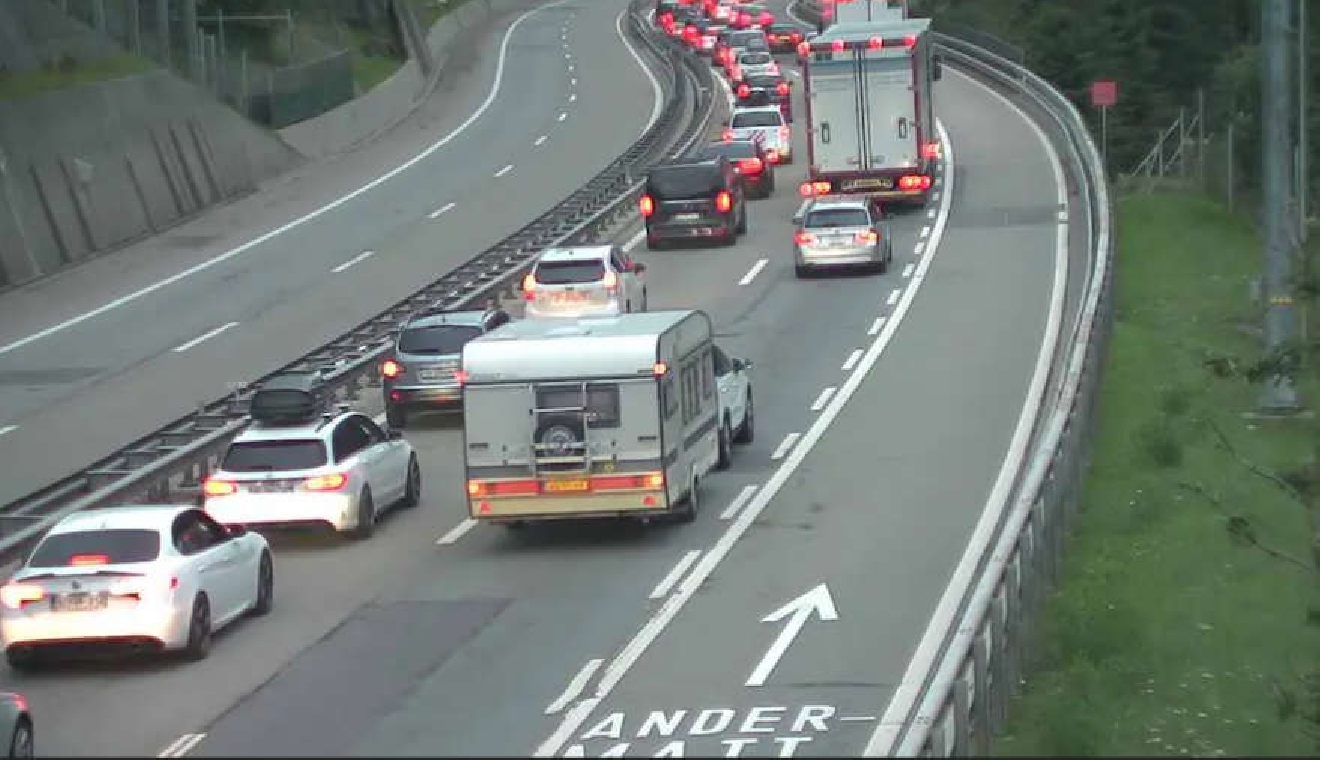 File webcam image
The congestion at the Gotthard tunnel was the worst it's been ever this summer.
Figures from the traffic monitoring service, Viasuisse, show in total there were 33 and a half days of jams through June, July and August for those heading south.
It was a similar number for northbound travellers.
Last year the figure was closer to 30 days.
The large number of cars was expected, before the summer the Federal Roads Office predicted jams due to pent-up demand after covid lockdowns.
While it is quieter right now, next month is the autumn holidays.