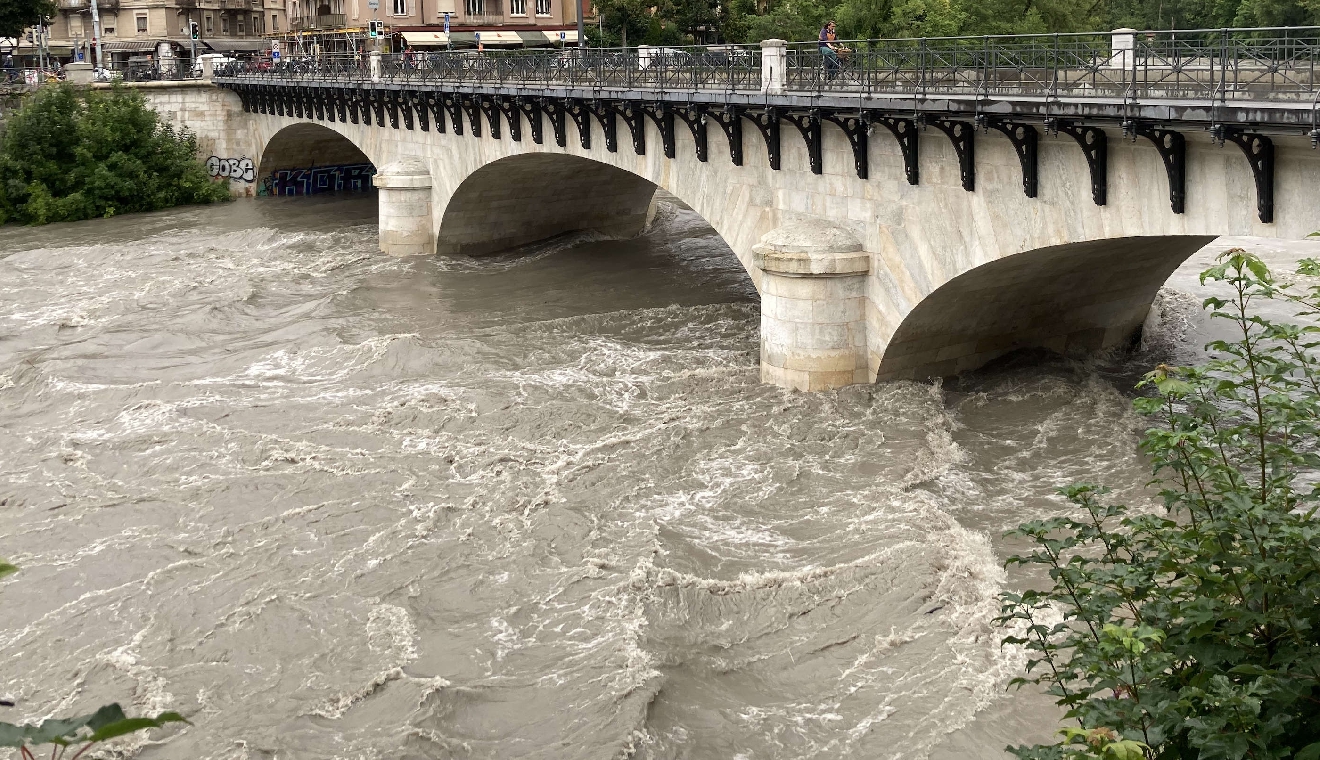 Photo Credit : Robert Bartram
Although the forecasters say the worst of the rain is over for now - there are still flood warnings in place and authorities will be on alert across the weekend.
It's expected Lake Biel will reach a record high later today and Lake Thun will peak tomorrow morning.
The River Reuss in Lucerne is flowing at such a rate not seen since the floods in 2005 – which in itself was a flow rate that was last measured in 1922. It will be watched carefully across the weekend.
While the German speaking regions have been the worst hit – the heavy rain is also hitting western parts.
In Geneva the Arve is raging dangerously. Police have closed some bridges and access to the banks. It's currently carrying four times the water than normal.
It's not just the water that's worrying – but the debris. Tree trunks are being carried down at speed and hitting bridge supports.
Firefighters are abseiling down supports to clear the build-up of the wreckage.
But the waters will calm over the weekend as the rain stops and then sun comes out.