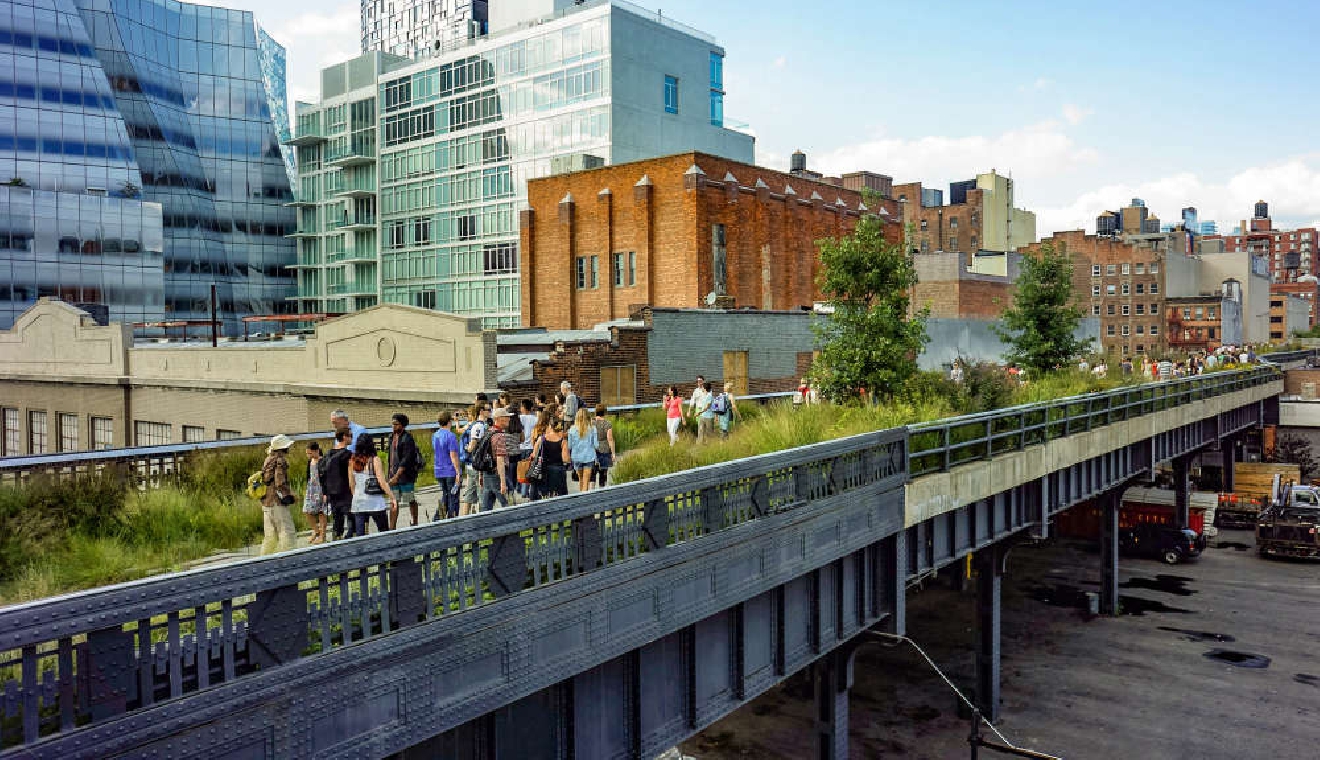 High Line NY, (c) Dansnguyen
A petition has been launched to renovate the area around the Route des Jeunes in Geneva – turning the fly-over into a green walkway, modelled on the High-Line in New York which renovated a disused railway.
Campaigners say the area of La Praille-Acacias-Vernets is set to become very densely populated, by the year 2050 - many are referring it as the new centre of the city. They point out that a road designed in the 1950s will no longer be fit for purpose.
The plan would also mean the demolition of the l'Etoile parking.
They'd like to see a one lane road with priority of public transport and bicycles.