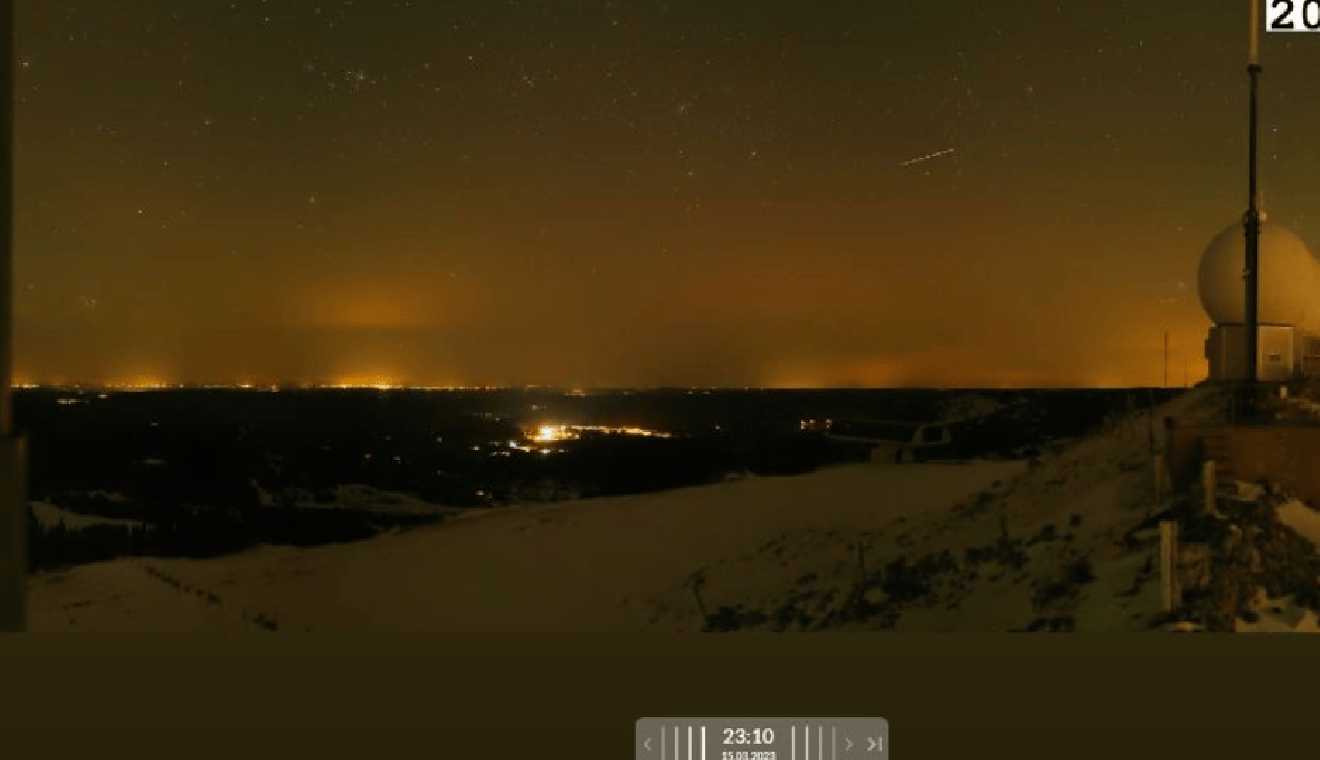 (c) MeteoSuisse
The Northern Lights were visible in Switzerland on Wednesday night, but only briefly and only by webcam.
MeteoSuisse wrote on its website that the weather and solar conditions were perfect for auroras which could be seen from Poland to New Zealand – but also from the La Dole in Vaud, which was the best place in the country to see the lights.
But they do point out it would have been hard to see them with the naked eye – but they were caught on webcam which has a longer exposure time of between 15 and 30 seconds.