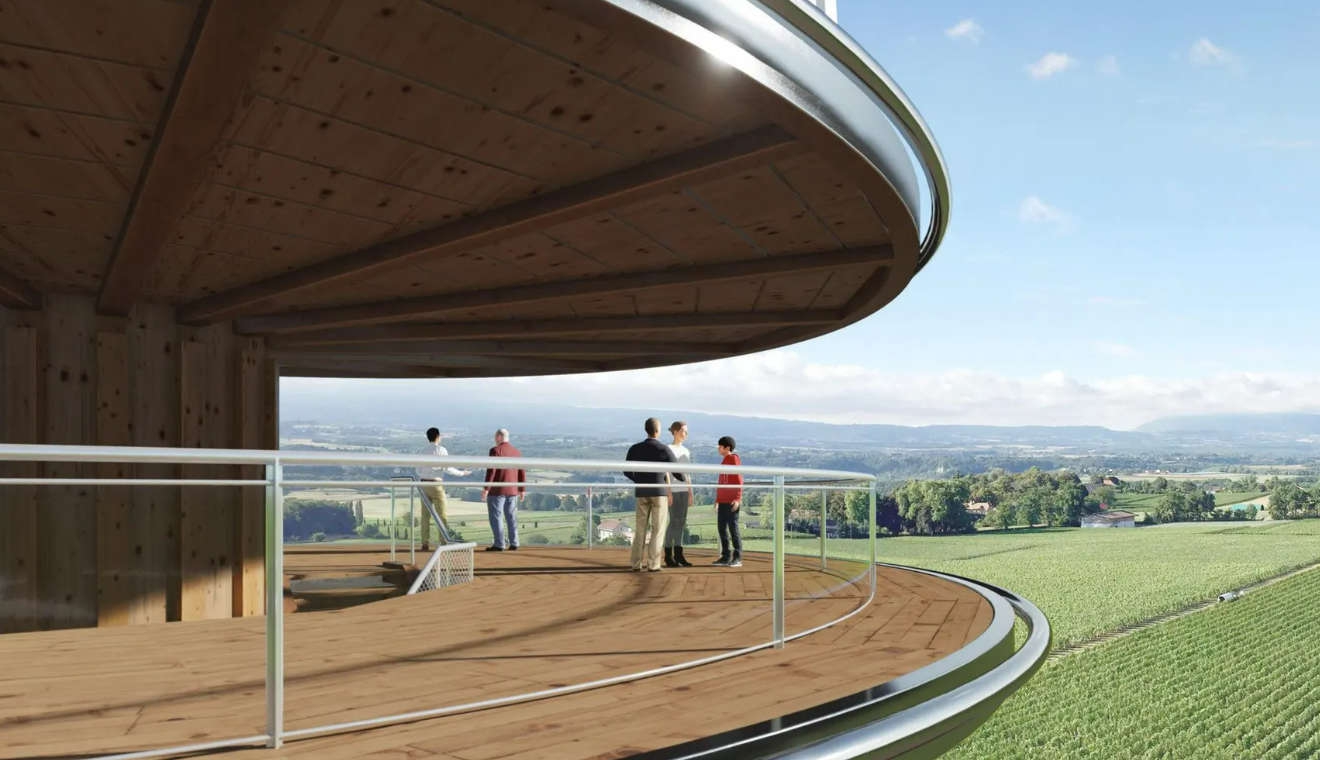 LDD FONDATION LA TOUR DE CHOULLY
Canton Geneva will be getting a new tower.
After 12 years of wrangling, the commune of Satigny has agreed to build a 29-meter-high observation tower which will give unrivalled views over the local landscape.
Currently on the site is a disused water tower which needs to be demolished. But it does have radio transmitters – which means there would have to have been a mast of some type to replace it.
The council was tied on the project and was passed by the casting vote of the municipality president.
The tower will be made out of oak and is expected to become a popular local landmark when completed in 2024.