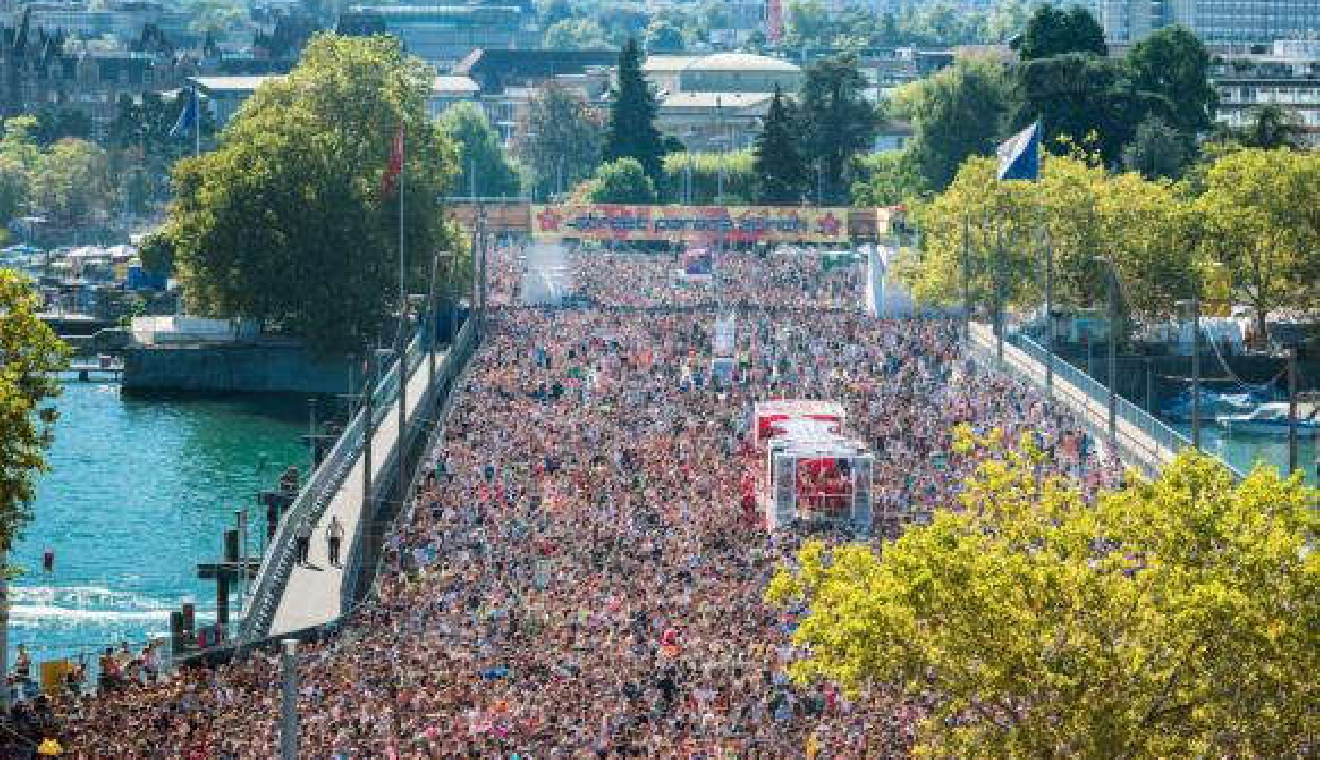 Zurich Street Parade (c) Zurich Tourism
Close to a million partied on the streets of Zurich on Saturday. It was the first Street Parade for two years and everyone wanted to celebrate.
Zurich emergency services say despite the number of visitors – medical interventions were quite low at 621. Most were for the overconsumption of drink or drugs.
There was one death. Police say a man drowned when he jumped into the lake.
There were also some cases of suspected 'needle spiking'. Eight people asked police for help when they suspected they may have been a victim of being injected with a sedative drug. Investigations are now underway.