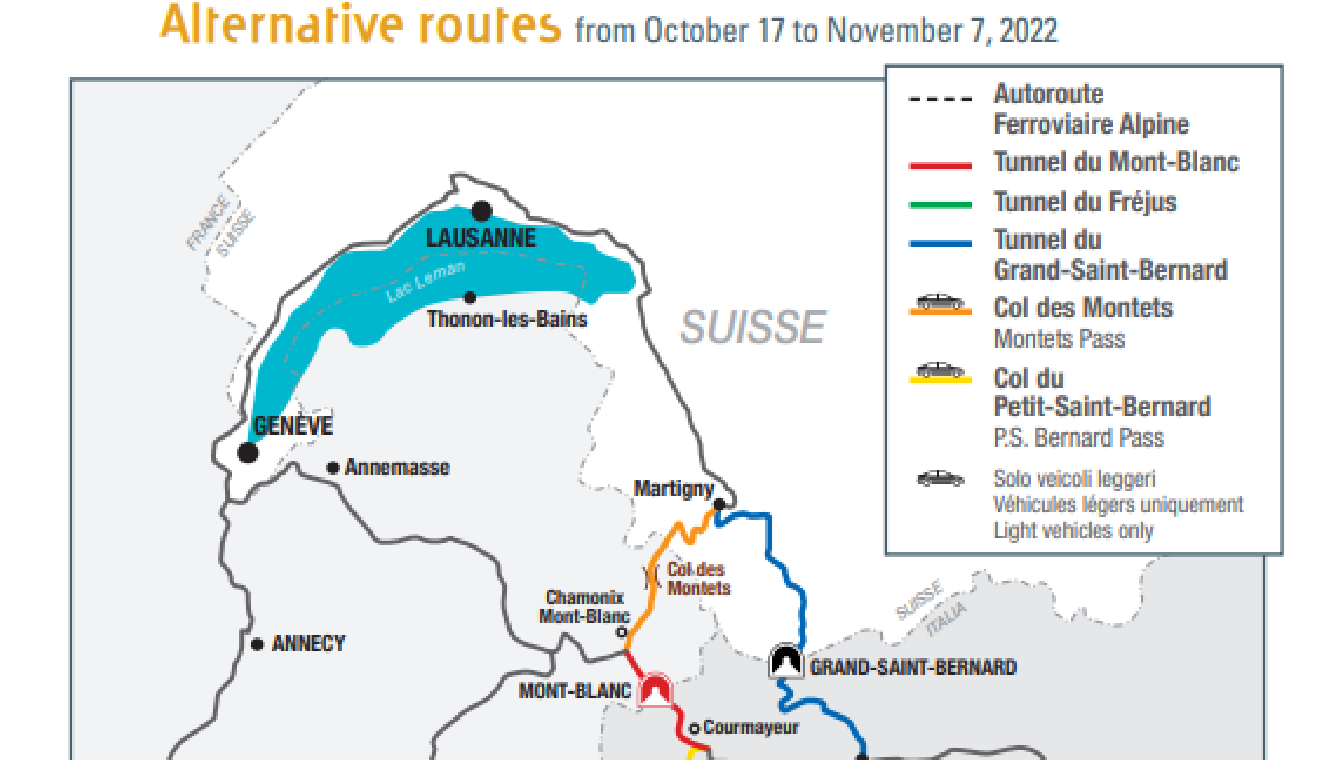 ATMB
The Mont-Blanc Tunnel will be closed for three weeks in October for renovation – and those who are planning an autumn break in southern Europe are being urged to check out alternative routes.
Already the tunnel is closed overnights – from 7.30pm to 6am.
The company that runs the 12km long tunnel, the ATMB, says the entire road surface needs to be replaced.
The tunnel will shut at 5pm on October 17th and not reopen until 10am on November 7th.