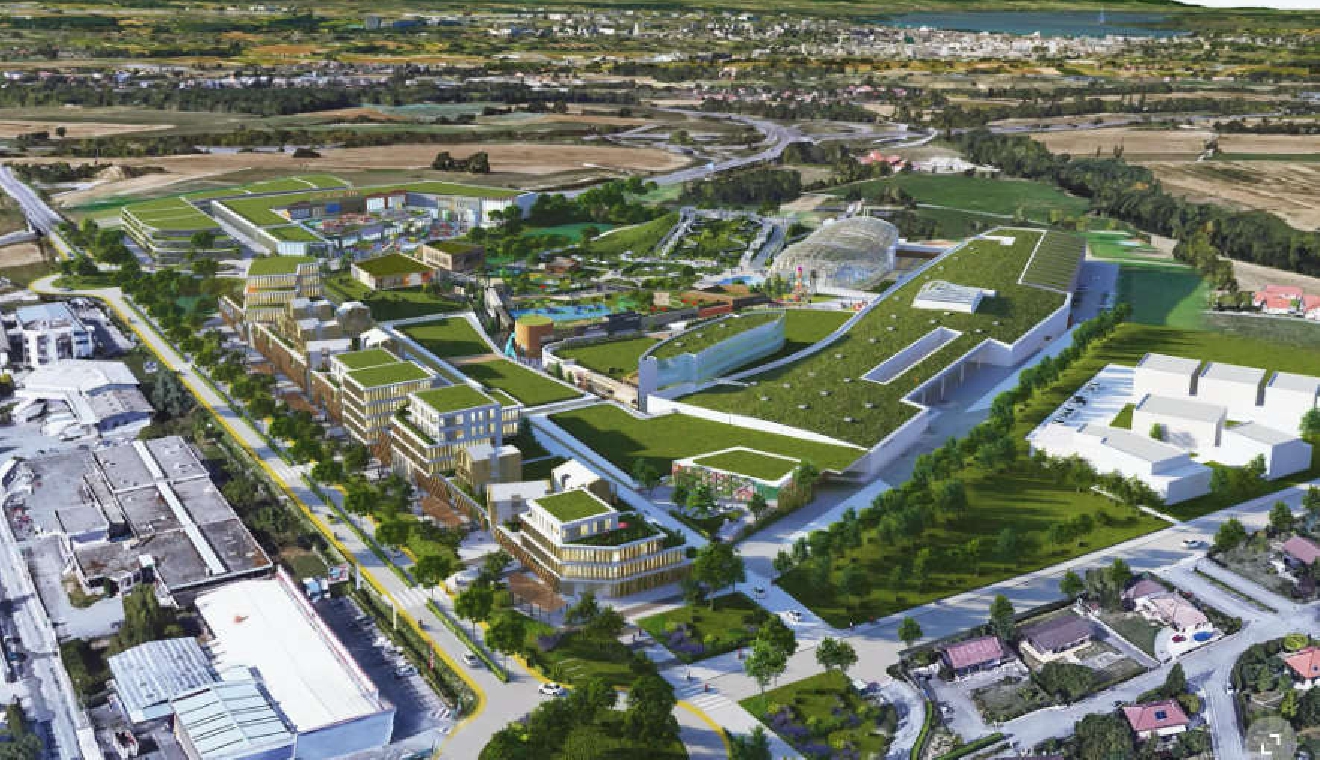 (c) L35 ARCHITECTS/MIGROS FRANCE
The retail giant Migros has released new details of the planned development in neighbouring France, which is a significant reduction on its earlier ideas.
The subsidiary Migros France says it decided to downscale its original plans due to the impact of covid and the war in Ukraine, which is changing consumer habits.
The new shopping and leisure centre is being built on the land once used by the nightclub Macumba.
It will be 23,000 m2 of shops, down a third from the first idea – with parking for 1,000 cars.
The idea of an underground car park has also been scrapped.
Migros says it will aim to put in a shuttle from the nearby train station and parking spaces will also be available for park and ride commuters.
In addition to shops, which will include independent retailers, there'll be restaurants and free spaces for children to play.
It will be largely outdoors, which is more environmentally friendly, say Migros.
But we'll have to wait. Work won't start until 2027.