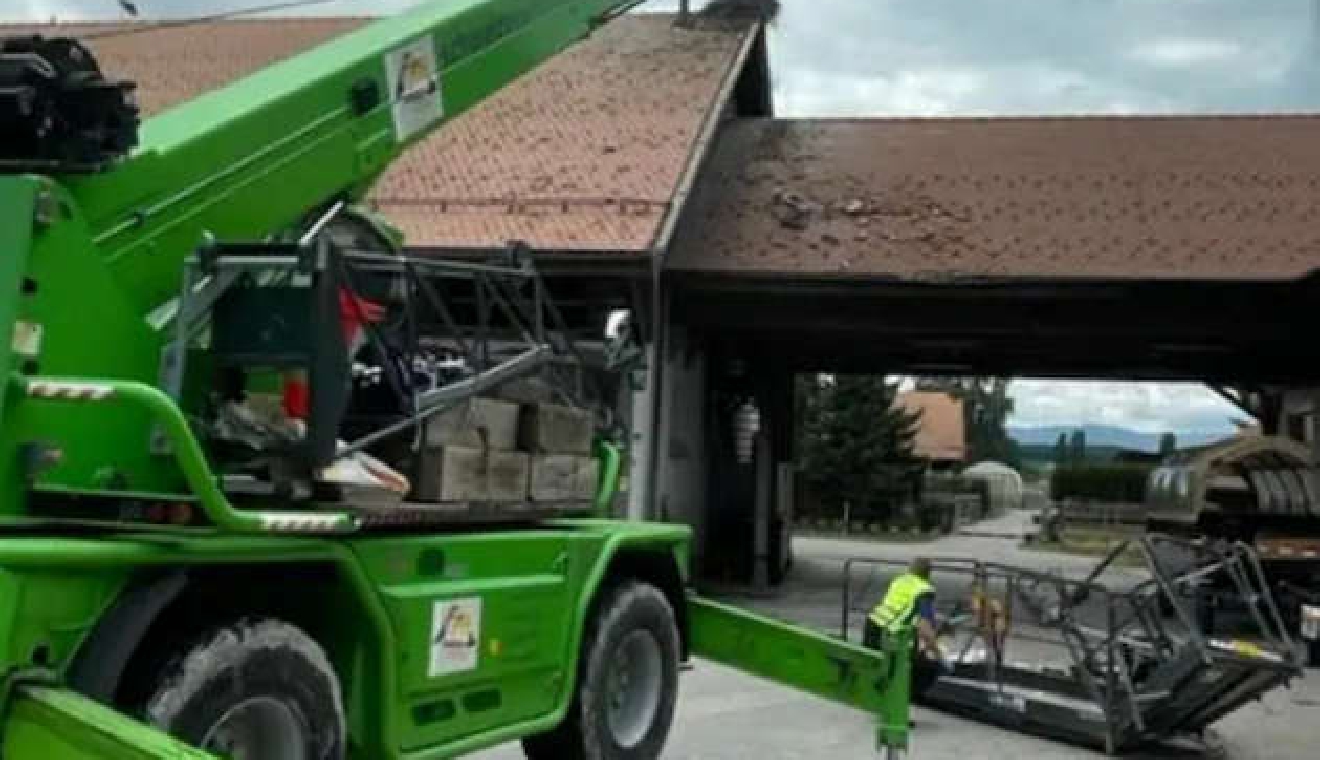 Kapo VD
A man has been killed a and three others injured after a lifting platform fell 12 meters in Avenches in canton Vaud.
The group of volunteers were counting storks who nest on high roofs.
The police say the dead man was a 76-year-old volunteer at the Swiss Stork Association.
The three injured - aged between 24 and 58 - were helicoptered to the Inselspital in Bern for treatment. The condition of one of them is described as 'serious'.
Police say there's now an investigation why the platform, which was being lifted by a crane, came loose.
The accident happened at the Swiss National Stud, a federal horse breeding centre.