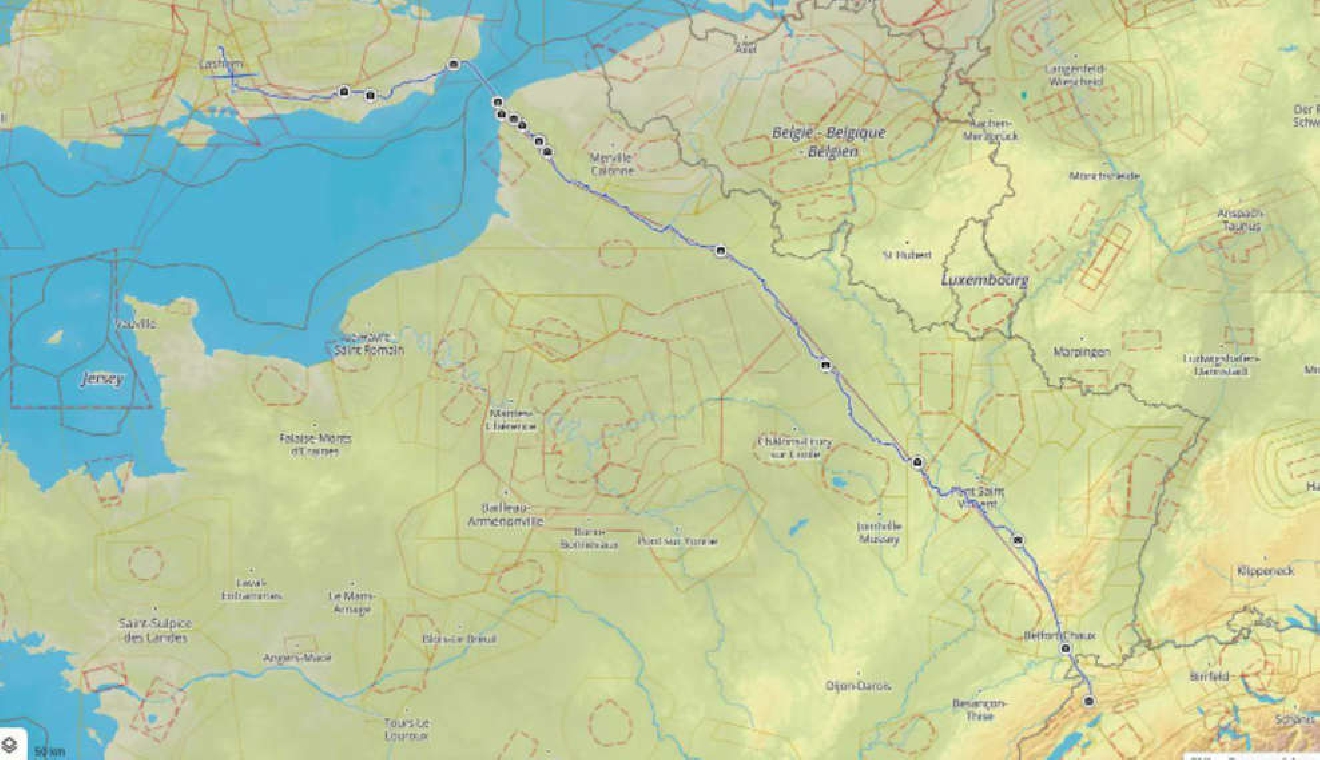 weglide.org
A Bernese glider pilot has made an epic journey from the Jura to southern England.

Yves Gerster took off from Courtelary on Wednesday in canton Bern and 9 hour later landed in Lasham in Hampshire.
The total length of the journey was 516 km.
The chief instructor at the Swiss gliding club, Jérôme Mäder, told RJB Radio that he believes it's a record for the club.
In England the Lasham gliding club says it's one of the most enterprising flights they've ever seen.