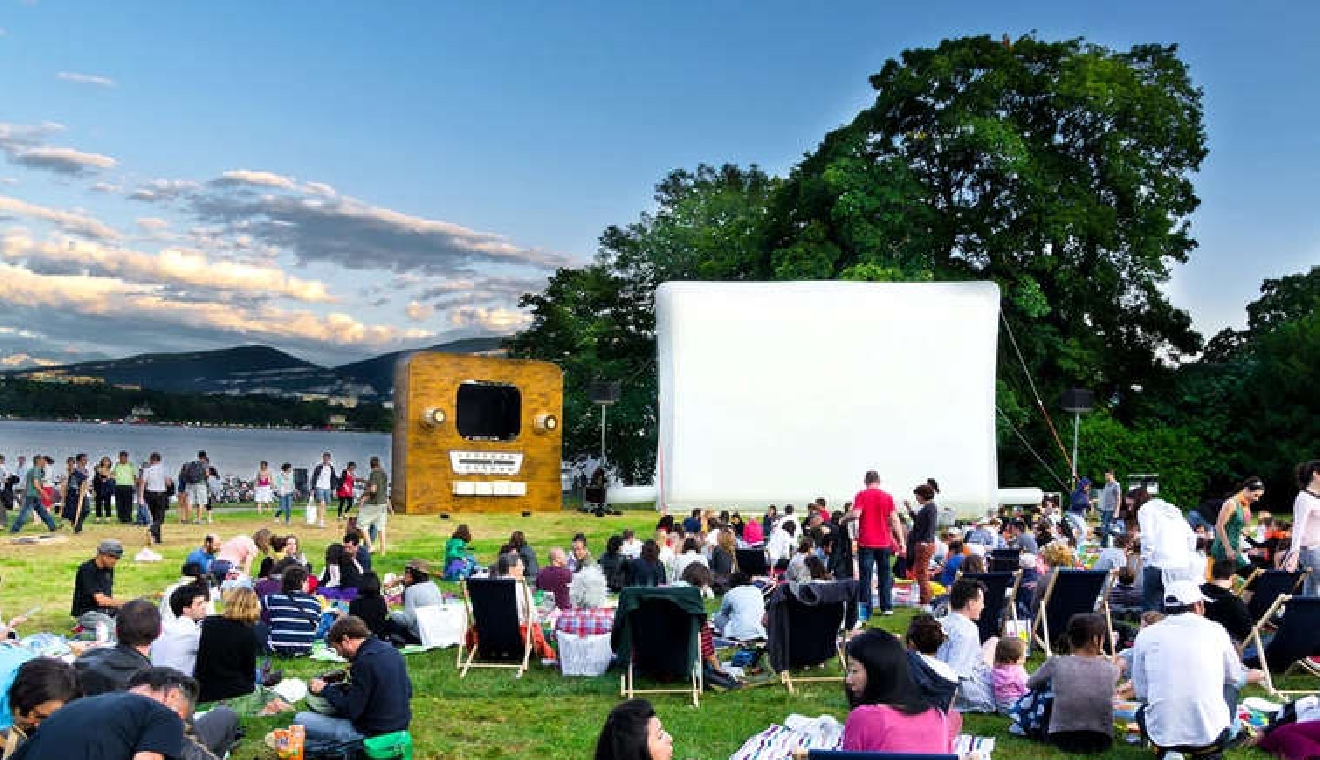 Cinetransat
The Geneva Film Festival, CinéTransat has come up with an innovative idea on how to hold outdoor screenings of movies, but yet be able to control how many people attend and still be in compliance of the Covid restrictions.
Organisers have been forced to cancel the event which traditionally takes place on the Perle du lac as it would be impossible to control the number of attendees.
So, the answer is, don't tell anyone where the screenings will be – until the last minute.
Meeting points will be set up and film goers will be told when to turn up – and then taken on a short walk to the screen. Groups will range from 250 to 500 people.
If you want to register for the adventure – go to cinetransat.ch