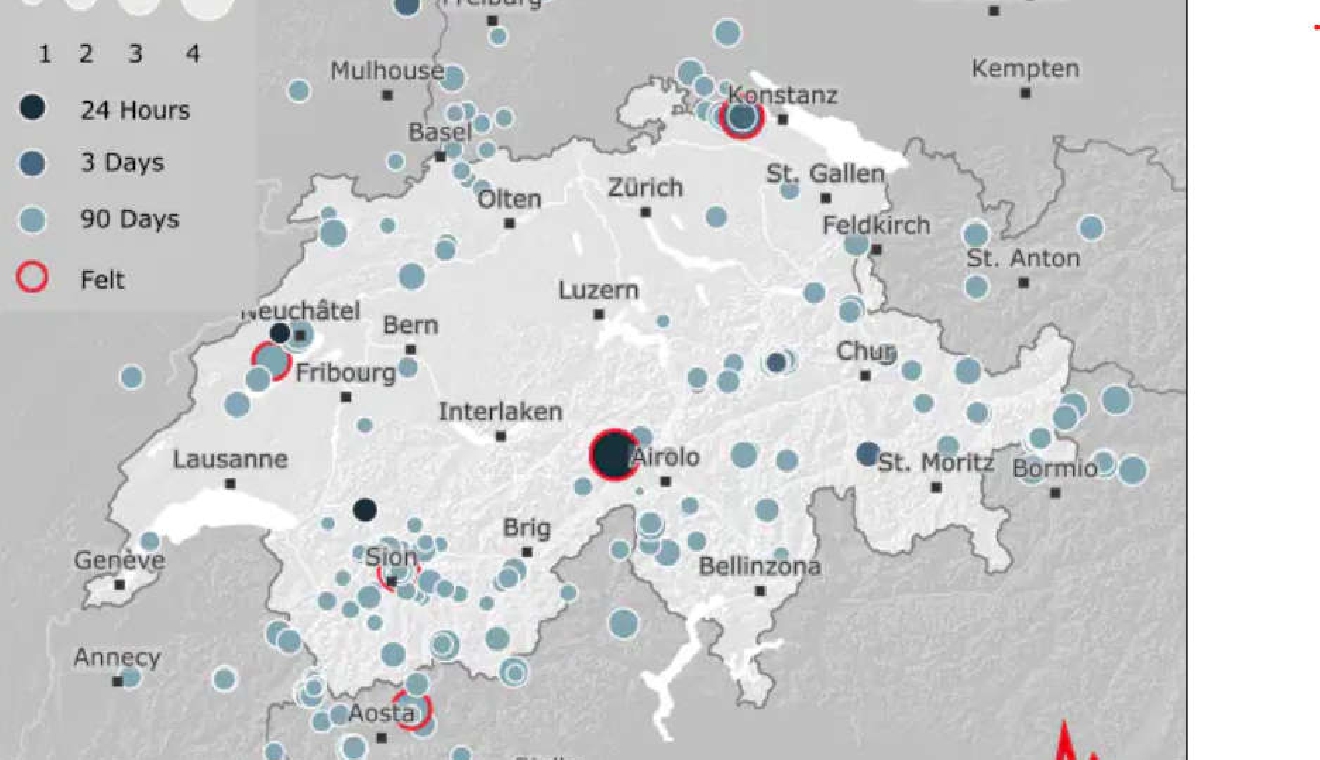 Swiss Seismo
An earthquake yesterday afternoon was felt right across German speaking areas of the country. Measuring 4.1, it only lasted for a few seconds.
The epicentre was in the alps on the Bern/Uri cantonal line. But it was felt as far away as Zurich and Lucerne.
It struck just after 1pm yesterday afternoon.
A woman in canton Bern, Jessica Teuscher, told the Blick newspaper the whole house shook like it was made out of cardboard – but as it was brief, there was no damage.