CineGlobe film festival returns to CERN this week
Listen Again
Tuesday, August 24th, 2021 - 6 minutes
CineGlobe, the International Film Festival Inspired by Science, is returning to CERN's iconic Globe venue in Meyrin near Geneva for its 10th edition this week (Wednesday 25 - Sunday 29 August 2021). Jury and audience prizes will be awarded to short films and virtual reality (VR) projects in four categories - fiction, documentary, youth and immersive.
The 53 selected short films (from over 1000 submitted to the competition from all over the world) will be screened during daytime sessions lasting 45 minutes each. These will be available in person on a first-come, first serve basis from 12 o'clock each day (11 on the weekend) and on-demand online for a month via online.cineglobe.ch.
In the evenings, screenings of four feature-length films on a range of scientific topics, from the interconnectedness of all things to the ethics of artificial intelligence, will be complemented by discussions with their respective filmmakers. The evening of Saturday 26 August will see the traditional awards ceremony celebrating the winning films. Advance booking for the evening events has sold out, but they will all be streamed live online via cineglobe.ch.
In addition, hands-on workshops for individuals and families on environmentally sound pinhole camera photography as well as animation on disposed 35mm film stocks will take place each day immediately before and after screenings of the most family-friendly short films in the competition. Advance registration is recommended as places are limited.
Alex Brown from CineGlobe catches up with the WRS Breakfast Show team before the festival launches...
2021 Programme: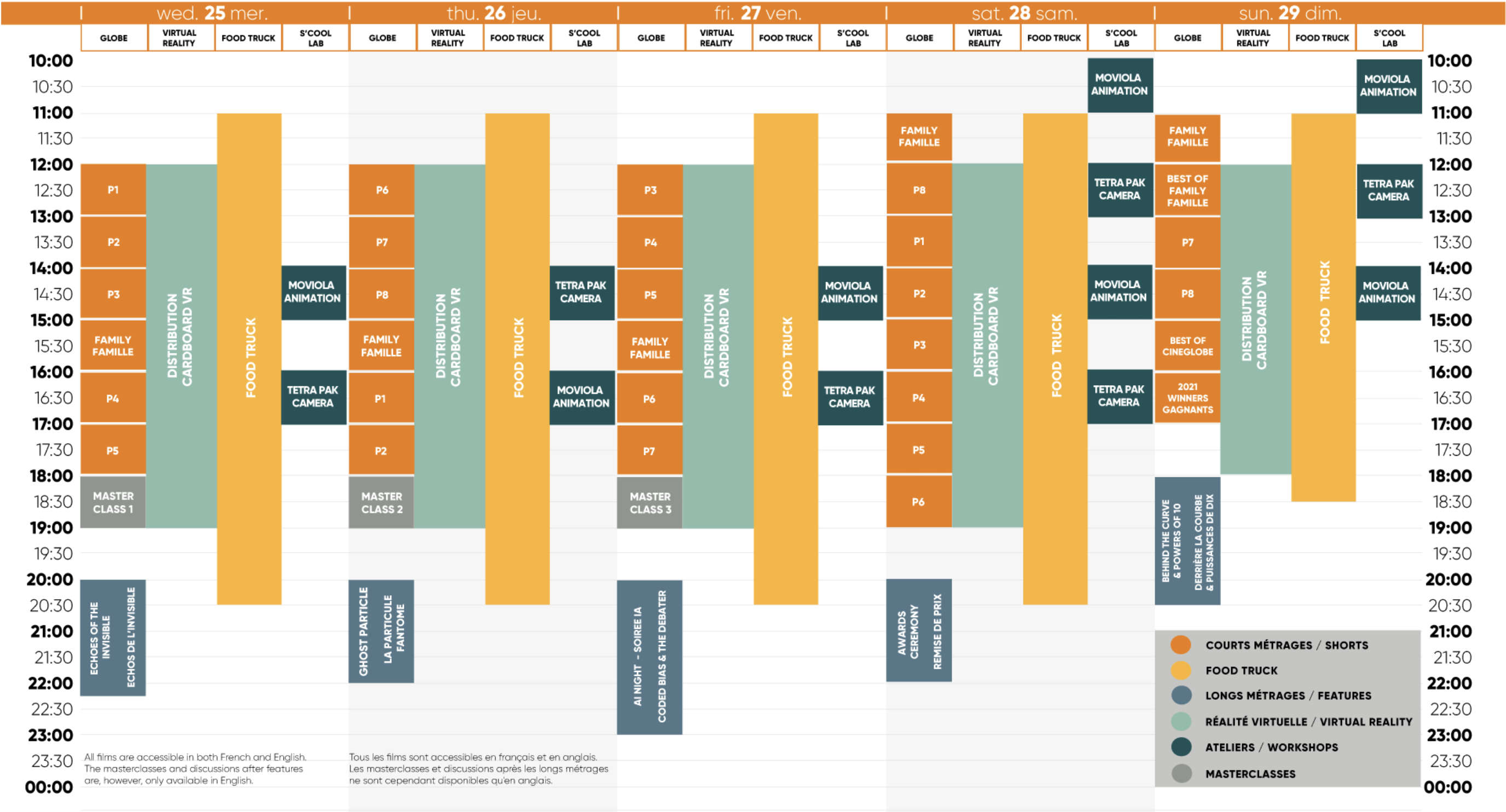 Subscribe to this podcast