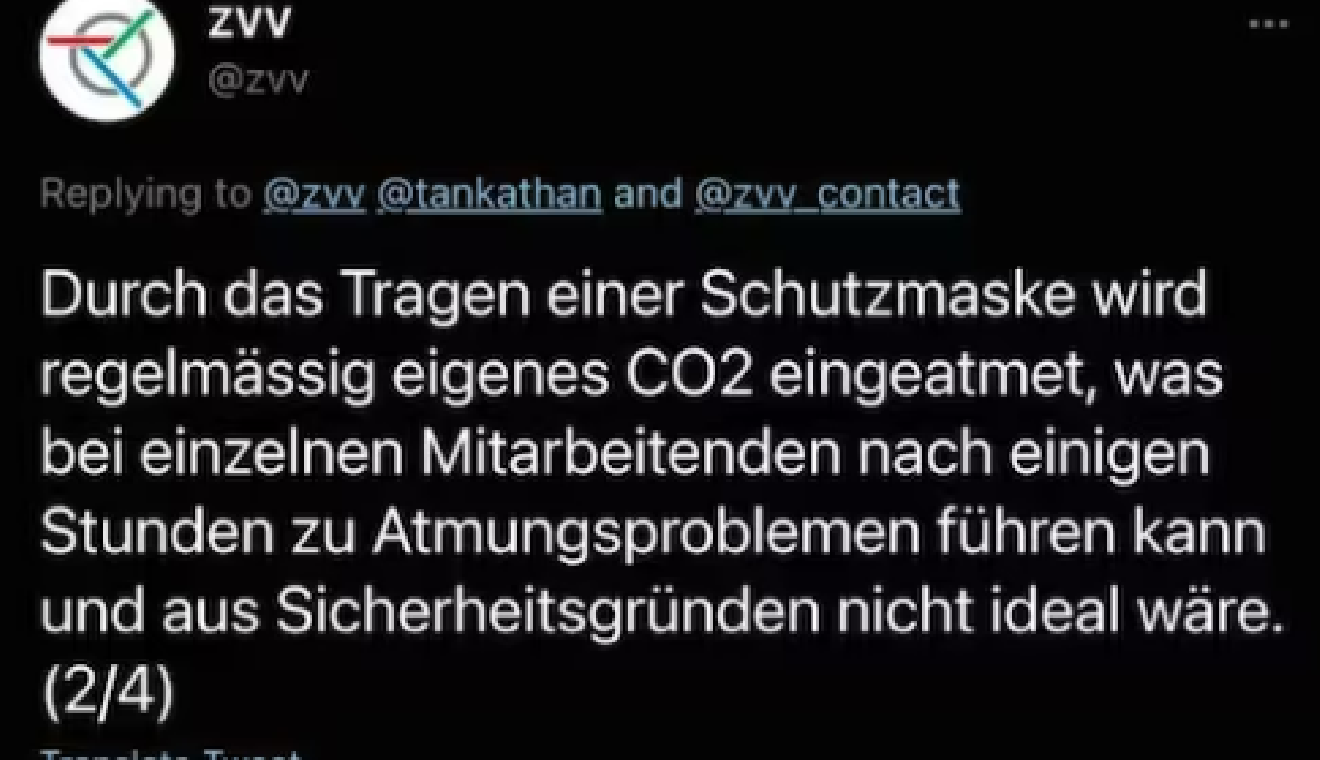 Twitter @zvv
The Zurich Public Transport Association is being slammed for spreading fake news.
On a Tweet which was in response to some social media comments on why transport workers were not wearing masks – the association tweeted a defence which claimed people wearing masks regularly inhale their own CO2 which can lead to breathing problems.
The response was immediate. Comments flooded in saying that's fake news and fairy tales – and an irresponsible response from a supposedly trusted organisation.
Zurich Public Transport has deleted the Tweet and apologised. A spokesman admits it was a mistake and they're now investigating how it was sent.