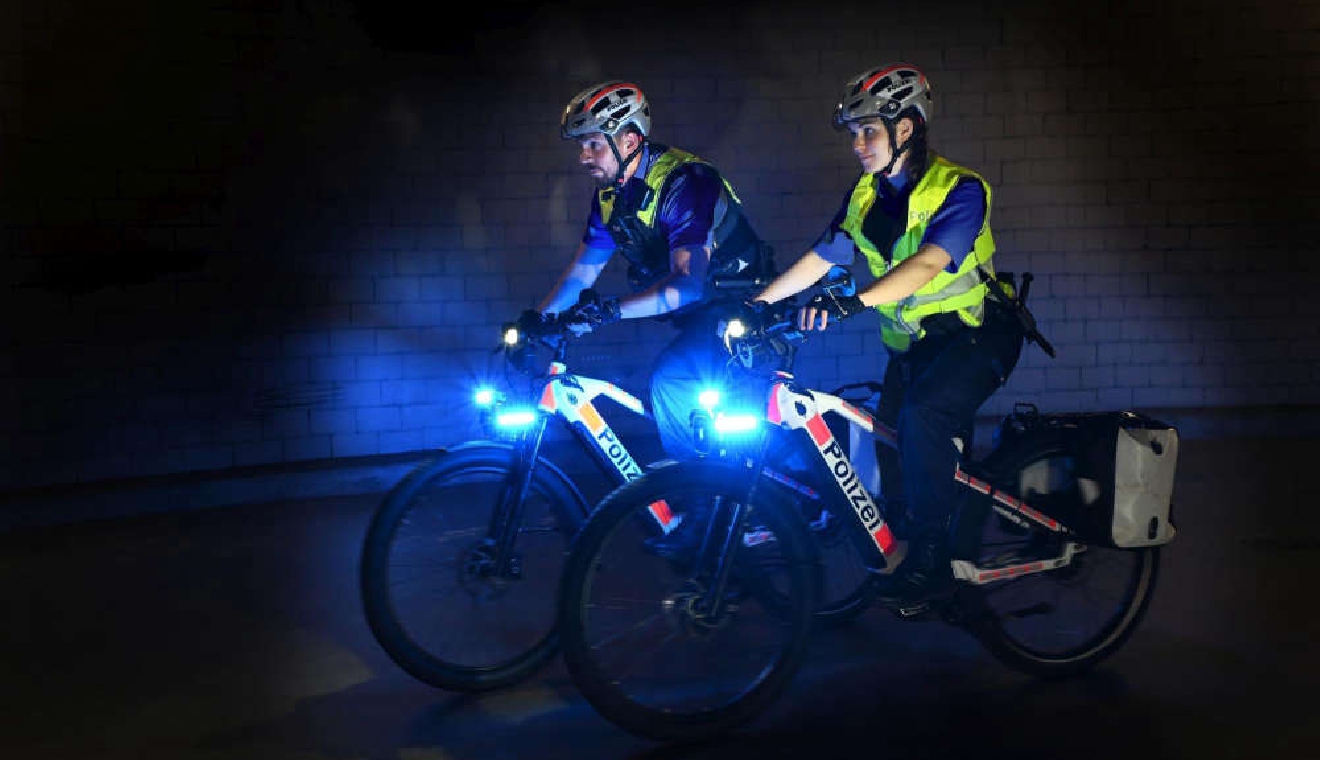 (c) Stapo Zürich
Zurich City Police are fitting all their e-bikes with blue lights and sirens. It's the first force in the country to do so.
The move comes after testing the system on two bikes for the last year. They used the system 74 times in the past 12 months.
In a statement, the police say it could be possible to replace some cars with the bikes.
The blue light and siren system has been developed by a Swiss company – and the bikes have a special lock fitted, in case anyone thinks it would be a good idea to steal one.