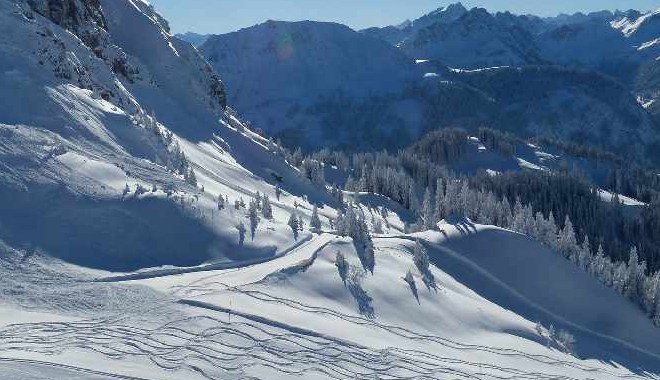 Fresh snow and clear blue skies over the weekend lured thousands to the slopes, meaning rescue services were busy and some lost their lives.
Three people died over the weekend in Valais. On Saturday a local 17-year-old died while skiing off piste. He was caught up in an avalanche and died later in Sion hospital.
On Sunday a 35-year-old from Zurich was killed in another avalanche and a 70-year-old was also caught up and later died in hospital.
The Rega rescue teams say they had 80 call outs over the weekend – double the amount they would have expected.