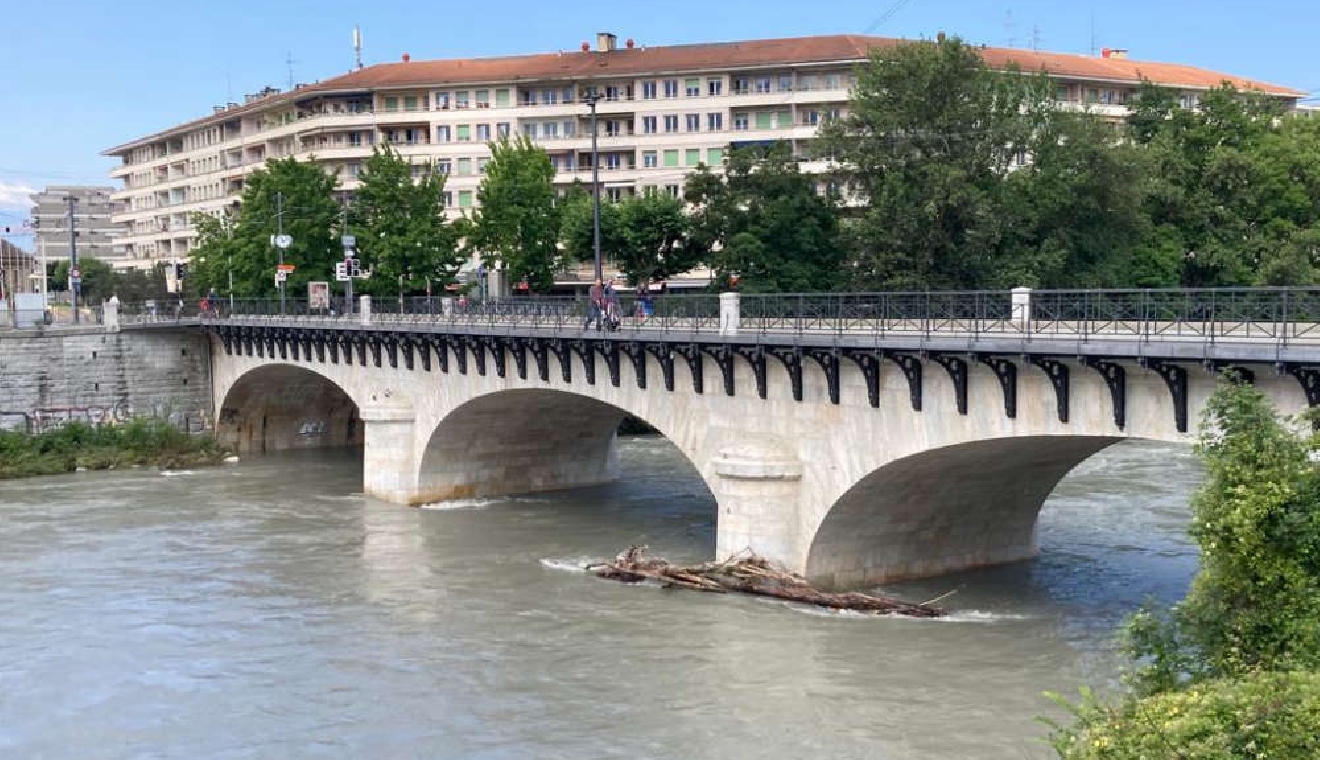 Pont de Carouge, Geneva. Photo by Robert Bartram.
It's been just in time- the turning of the weather from the rain to the sun is alleviating the pressure on the rivers and lakes.
It should stay dry until Friday.
Experts say if there was just a few more hours of rain – the country could have been looking at a catastrophe. Klaus Marquardt from Meteonews told the Blick newspaper we've been very lucky.
There were fears dams would be breached along the rivers of the Aare, Reuss and Rhine – sending floods into cities and towns.
Even after the rain stopped, levels still rose – Lake Neuchatel reached its peak, an all-time high, yesterday – flooding a local campsite.
Compared to other European countries, especially Germany, the damage has been light and there were no casualties.