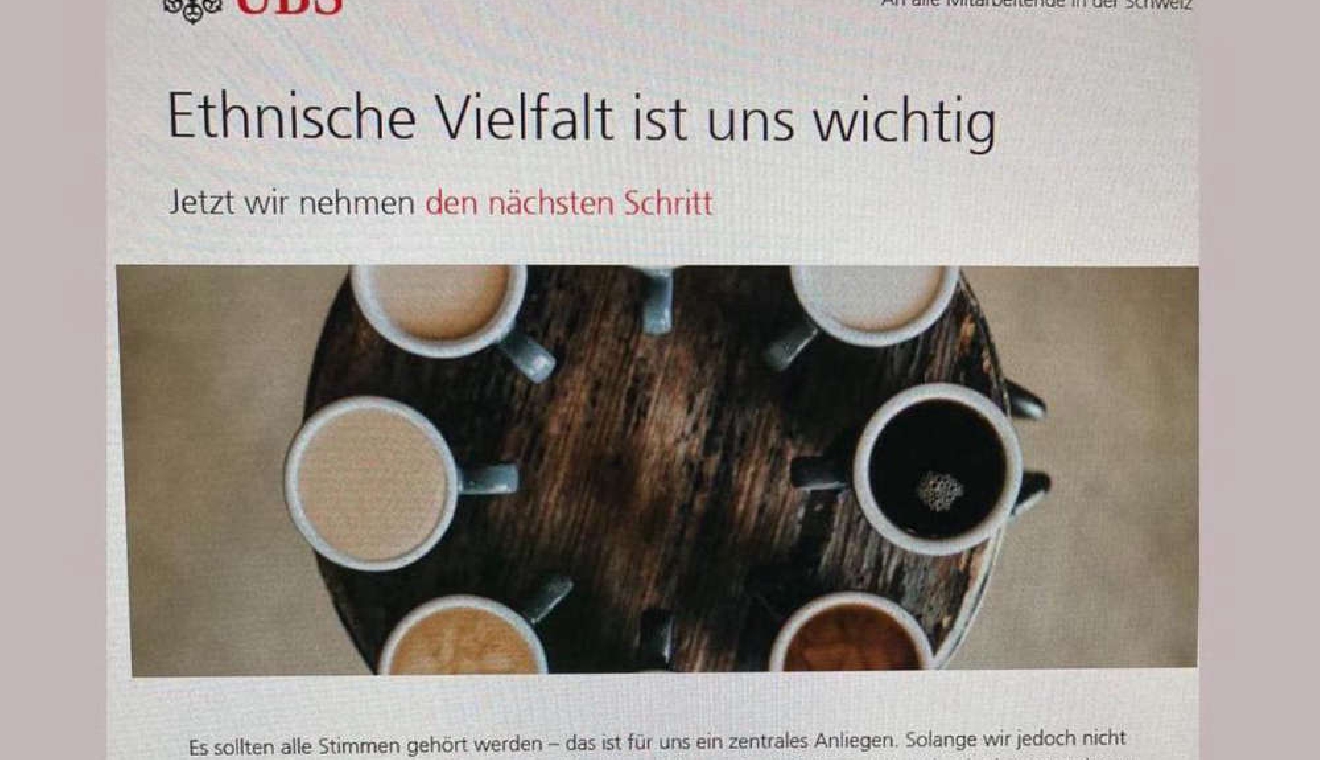 UBS brochure
The bank UBS is asking its employees what colour their skin is.
The internal survey is raising eyebrows, but the bank says it's to monitor how effective its diversity and equality programmes are and deal with any challenges.
The survey is voluntary and will be treated confidentially.
Such questions are rare in Switzerland - but many other countries collect similar details.
The aim of the survey is outlined in an internal document which has a series of coffee cups on the front, ranging from black, brown to white.
Human resources experts say they hope the UBS move will be extended to other companies.