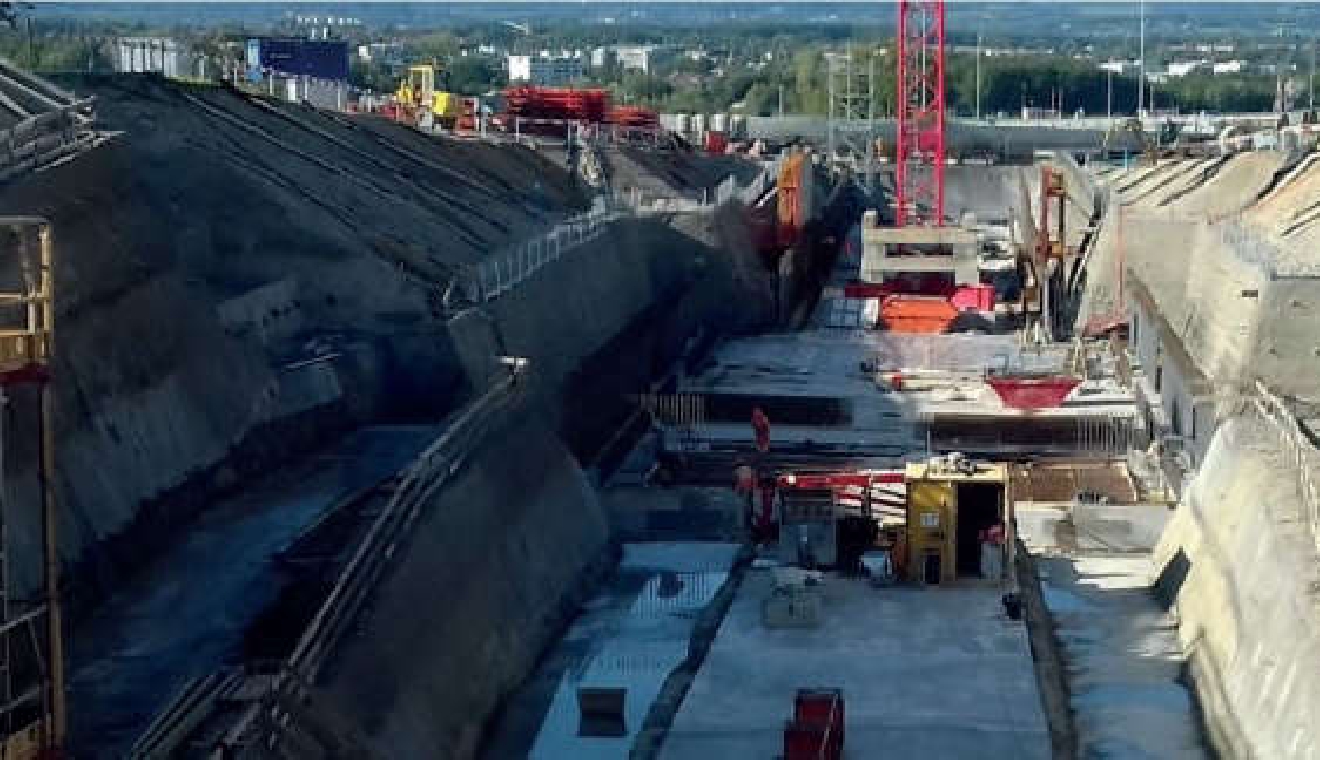 Tunnel des Nations ge.ch
The new tunnel being built to link the Nations areas of Geneva with the autoroute marked a major phase in its construction on Friday – the two sides met in the middle.
Work on the Route des Nations started in 2017 and is designed to relieve the traffic flowing through Grand Saconnex.
The work is behind schedule as engineers came across unexpected geological features, such as large pockets of water.
Despite the problems, the project remains on budget at CHF 153m. But there are worries the global supply chain issues could lead to problems in the next stage.
The new tunnel is just part of a grand plan to improve transport around the area. Once the tunnel is competed, work should start immediately on a new tram line, initially to the airport and then heading across the border to Ferney-Voltaire, if Bern gives the go ahead.
The tunnel should open to traffic in the summer of 2023 and then the tram to Ferney by the end of 2025.