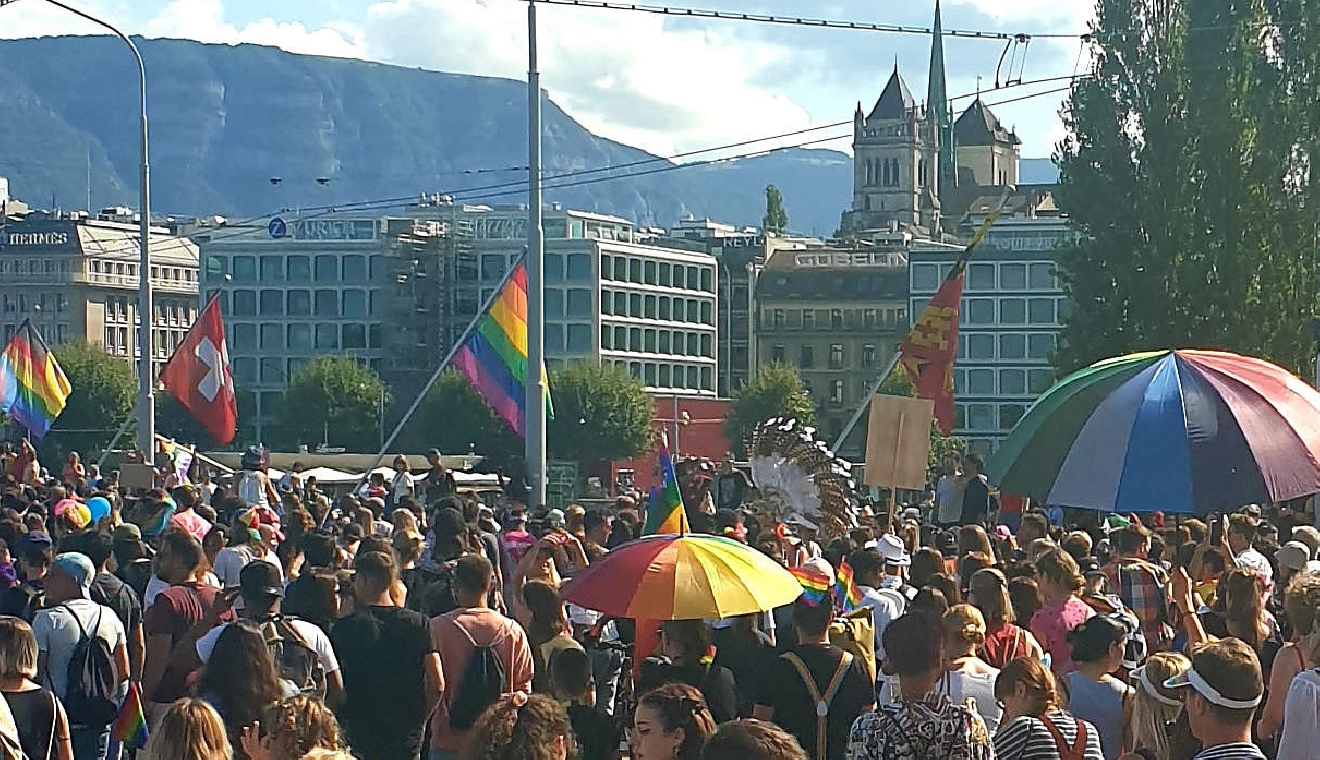 WRS Image
Around 30,000 went to the Pride March in Geneva this Saturday. It was cancelled last year and postponed from earlier this year.
The march had an added urgency this time as voters will decide to allow marriage for same sex partners in a couple of weeks.
Supporters – gay and straight – joined the march from all over the country to support same sex marriage.
The march started late as organisers waited for last minute arrivals – but within a couple of hours the Mont Blanc Bridge was overflowing with supporters.
The march ended at the Parc des Bastions at 5pm and the party continued to 11.
Voters will make their decision on Marriage for All on the 26th. Polls suggest it will pass with more than a 60% majority.