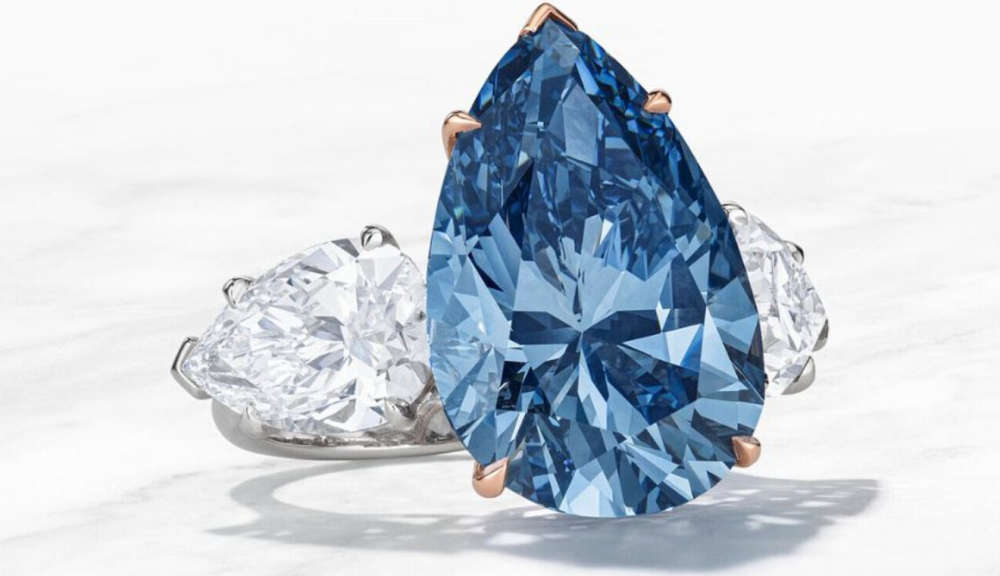 The coveted "Bleu Royal" diamond, considered to be perfect, was sold for USD 43.8 million at Christie's in Geneva yesterday.
The buyer is an unknown private collector.
Despite the considerable sum spent on it, it did not become the most expensive stone in its category.
The Royal Blue was the top lot in a series of sales held this month on the shores of Lake Geneva, alongside legendary objects from the history of cinema, such as pearls worn by Audrey Hepburn and a Rolex watch engraved with "M. Brando" that Marlon Brando wore in the 1979 film Apocalypse Now.